Monash University's annual report shows that it has posted a record surplus of $416 million for 2021. In fact, La Trobe was Victoria's only university to post a deficit for 2021.
Ben Eltham of the National Tertiary Education Union (NTEU) says the size of the surplus is "frankly obscene" given that Monash retrenched 267 employees in late 2020 and claimed at the time that it was in deficit. Eltham notes that Monash has since posted operating surpluses of nearly $700 million in total. Monash reduced its employee-related costs by nearly $70 million in 2021 via staff cuts and a wage freeze, which helped to offset a $100 million fall in revenue from international student fees.
From The Australian:
Monash vice-chancellor Margaret Gardner told staff in a message the result had been "achieved through the sacrifice, dedication and tenacity of all of you"…

"Monash made 267 staff redundant in late 2020. At the time they told us there was a deficit. Since then they've announced nearly $700m in operating surpluses," [NTEU's Ben Eltham] said…

Other Victorian university annual reports tabled on Tuesday show that nearly all improved their financial position in 2021 compared to the previous year.

RMIT University posted a surplus of $123m in 2021, improving on a deficit of $50m in 2020.

Swinburne University also achieved a major shift, with a $40m surplus in 2021 compared to a $55m deficit the prior year.

Deakin University posted a surplus of $80m in 2021, Federation University recorded a $33m surplus, and Victoria University a $1m surplus. The only Victorian university in deficit in 2021 was La Trobe, which announced that it was $19m in the red for the year.
So, despite universities continually crying poor, the sector continues to print profits.  If only other sectors of the Australian economy were so lucky.
There is this great myth that the federal government has "cut funding" to universities. While funding growth indeed slowed, it still rose significantly over the decade to 2019:
Geoff Sharrock, Honorary Senior Fellow, Melbourne Graduate School of Education exploded this funding myth in a recent blog post.
Sharrock shows that public funding for universities grew significantly between 2011 and 2019, alongside the boom in international student revenue:
"In turn, the sector's assets have ballooned, from less than $55 billion in 2011 to over $90 billion in 2019":
Sharrock concludes that "Australian universities have seen strong growth in public financing for over a decade; and even stronger growth in offshore student revenue until the 2020 disruption".
I will add that while university funding ballooned, the ratio of students to academic staff also soared across Australia's universities, suggesting a significant decline in resources put towards teaching:
Perhaps instead of crying poor, Australia's universities should focus on cutting their bloated bureaucracies and their obscene investments in shiny new buildings?
Their focus should be first and foremost on providing high quality education to Australian students, alongside research that benefits Australia. Not chasing international student dollars and empire building.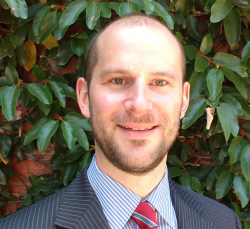 Latest posts by Unconventional Economist
(see all)