The S&P Flash PMI in a marked deceleration. One swallow does not a winter make.
—
Flash Australia PMI Composite Output Index at 52.5 (Apr: 55.9). 4-month low.
Flash Australia Services PMI Activity Index at 53.0 (Apr: 56.1). 4-month low.
Flash Australia Manufacturing Output Index at 49.3 (Apr: 54.1). 4-month low.
Flash Australia Manufacturing PMI at 55.3 (Apr: 58.8). 4-month low.
Australia's private sector recorded a fourth straight month of growth, according to Flash PMI® data. Both demand and output expanded at solid rates in May, contributing to higher employment levels. Supply constraints persisted, however, leading to an accumulation of backlogged work while prices continued to rise. Overall business confidence improved.
The S&P Global Flash Australia Composite Output Index* declined from 55.9 in April (final reading) to 52.5 in May.
This marked a fourth consecutive month of expansion for Australia's private sector but at the slowest pace in the current sequence.
Private sector output growth eased in May, weighed by a contraction of manufacturing output while services business activity remained in expansion. Although the easing of COVID-19 restrictions continued to support private sector output expansion, issues around a COVID19 related labour and supply crunch and domestic flooding affected manufacturing production in May.
Overall demand nevertheless remained in growth across both the manufacturing and service sectors, supporting private sector workforce expansion in May. The rate of expansion eased marginally from April with firms continuing to report difficulties in acquiring skilled labour.
Amid disruptions from the Ukraine war, lockdowns in China and flooding in Australia, supply chain issues persisted, contributing to a faster build-up of backlogged work in May.
Private sector firms also continued to experience higher costs in May amid the abovementioned issues, with input prices rising at the third fastest rate on record. As a result, firms shared these cost burdens with their clients, leading to higher output prices in May.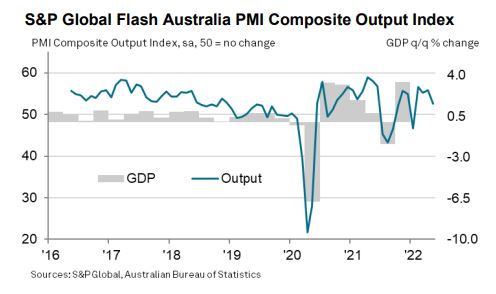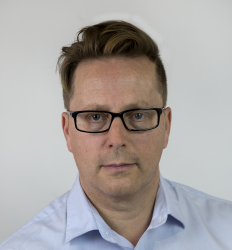 Latest posts by Houses and Holes
(see all)