Westpac with the note.
—
Westpac revises forecast April Labour Force employment to +20k from +32k.
The ABS reported Payroll jobs falling 0.8% in the month to April 16. As the ABS notes the reported monthly change periods presented in this release continue to reflect change between the reference date and the four weeks prior to it. There are five weeks of data since the previous reference date (week ending 12 March 2022) which matches the ABS Labour Force reference period.
Based on the two-week average to March 12 compared to the two-week average to April 16 Westpac estimates that payrolls were flat through that five-week period. Our current forecast for the employment in the April Labour Force Survey is +32k which we estimate to be a 0.3% rise in original (not seasonally adjusted) terms. As such there is a clear downside risk to our current forecast. We do also note that there would have been significant weather and holiday disruptions during this period of time so it is not easy to say how much of this weakness will appear in employment and how much will appear in hours worked (remembering the Payrolls measures jobs paid that week, the Labour Force measures number employed even if they work zero hours).
Given the above we have revised our forecast from +32k to +20k to acknowledge the softer than expected momentum in employment while still allowing for a softer than expected recovery in hours worked.
Highlighting the ongoing weather impacts the softness was predominantly in the Eastern States. In the fortnight to April 16, the declines in payroll jobs were:
New South Wales, Victoria, Queensland, Tasmania and Australian Capital Territory (all down 0.4%).
South Australia and Northern Territory (both down 0.3%).
In the month to April 16, the largest declines in payroll jobs were:
Norther Territory (-1.3%), New South Wales (-1.0), Queensland (-0.9%), South Australia (-0.8%), Victoria (-0.7%) and Tasmania (-0.6%).
Western Australian reported with smallest decline (-0.4%).
However, the industry data suggests we need to take some caution before taking the weather effect too far. The weakest sectors in the month to April 16 were; accommodation & food services (-5.4%), other services (-3.4%), finance & insurance (-2.4%), rental, hiring & real estate (-2.4%) and transport, postage & wholesale (-2.2%) which were offset but some strength in mining (+19%) and information, media & telecommunications (1.2%).
As always, we note that care needs to be taken when using weekly payrolls as the data:
Payrolls are not seasonally adjusted;
Payrolls counts jobs not employees as does the Labour Force Survey. As the Labour Force counts number of people employed, not the number of jobs paid that week, payrolls often capture more of the hours worked volatility than employment;
This is due to Payrolls only counting those paid; if you are still employed but work no hours so are not paid that week you are not counted in Payrolls. But if you are still employed you will be counted in the Labour Force Survey – the difference is picked up in hours worked; and,
Payrolls are subject to revisions due to late submissions, particularly for SMEs.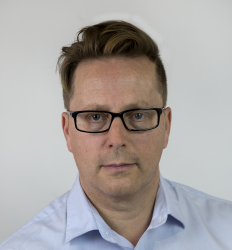 Latest posts by Houses and Holes
(see all)