CoreLogic has reported the lowest preliminary auction clearance rate in 2022; albeit based on volumes that we 41% lower due to the federal election.
The national preliminary clearance rate slid to 62.9%, down from from last week's preliminary result of 64.6%, which was revised to 60.1% at final figures. In the same weekend last year, 75.6% of auctions cleared.

Melbourne's preliminary clearance rate (61.9%) overtook the week prior as Melbourne's lowest preliminary clearance rate of the year. Last week's preliminary clearance rate of 64.0% was revised down to 60.5% at final numbers, while 74.9% of auctions held this time last year were successful.
Sydney's preliminary clearance rate rose marginally to 61.7%, up from 61.1% the weekend before, which was later revised down to 53.8%. Sydney's preliminary clearance rate rose, with 61.7% of auction reporting a successful result. This week's result is up 60 basis points from the week prior when a preliminary clearance rate of 61.1%, later revised to 53.8%, was recorded.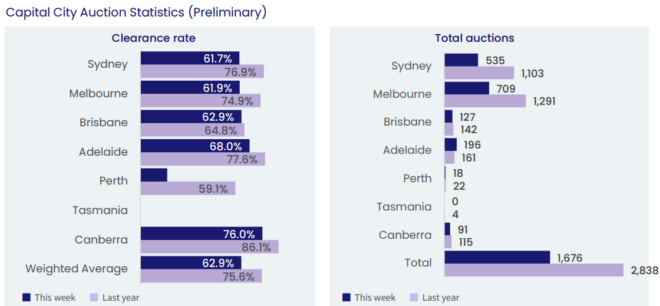 The weakening auction results across Sydney and Melbourne are a bearish indicator for both markets, given the historically strong correlation between auction clearances and dwelling value growth.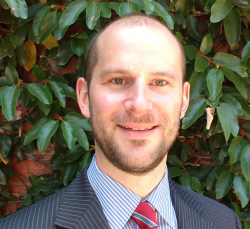 Latest posts by Unconventional Economist
(see all)