The latest Reserve Bank of New Zealand (RBNZ) data shows that New Zealand mortgage commitments collapsed by 27% in the year to March 2022, driven by a 46% decline in investor mortgages:
This collapse in demand follows the sharp lift in interest rates across both fixed and floating mortgages alongside the RBNZ's monetary tightening:
Another factor that has driven mortgage demand lower is the Ardern Government's introduction of tighter mortgage lending rules in December under the Credit Contracts and Consumer Finance Act (CCCFA).
Under these changes, lenders are required to apply stricter guidelines when assessing a borrower's ability to repay their mortgage. Mortgage brokers have complained that these rules have contributed to a "credit crunch", with 7% of mortgages that would previously have been approved are now being turned away.
Last month, the Ministry of Business, Innovation and Employment proposed changes to ease the burden under the CCCFA, which are now out for consultation with industry. The consultation paper notes that some banks were applying the rules in a way that was "more onerous and restrictive" than had been intended.
While the New Zealand Bankers' Association welcomes the government's review of the CCFA, it still complains that the proposed "tweaks" are "just a band aid" and won't "make a big difference for most borrowers", since "customers will still have to provide detailed information about their spending, resulting in a more painstaking process and more loan applications being declined than before the December rule change".
The Bankers' Association is, therefore, calling for a more fulsome review of the CCFA.
With New Zealand house prices falling more than 4% since November, and the RBNZ still considering prices to be "unsustainably high", the Ardern Government will need to tread very carefully to ensure a soft landing.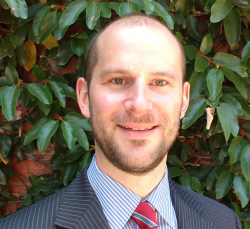 Latest posts by Unconventional Economist
(see all)