With New Zealand's house prices falling 5% since November, and Westpac tipping a peak-to-trough decline in values of 15%, the Ardern Government's latest Budget has summoned the first home buyer patsies.
House price caps will be removed for First Home Loans, and will be lifted on First Home Grants, in a desperate bid to juice demand and stem price falls:
"We are increasing the house price caps for the First Home Grant to align with lower quartile market values for new and existing properties. This recognises the changes in house prices over the past year," [Housing Minister] Megan Woods said.

"We are also removing house price caps entirely from the First Home Loan, to provide a greater choice of homes for prospective first home buyers. Income caps and lender requirements are sufficient to ensure that the First Home Loan is used by buyers who need support for a first home".

"We estimate that these changes, along with other changes to the eligibility criteria, will help thousands more first home buyers, with funding available for approximately 7,000 extra First Home Grants and 2,500 extra First Home Loans available every year".
Deputy Leader and Housing spokesperson for opposition party ACT, Brooke van Velden, quickly condemned the Ardern Government for throwing more fuel on the housing bonfire:
"The Government hasn't finished increasing the cost of living for New Zealanders. Now the Government is pumping an extra $148 million into an already inflated housing market".

"This is especially true now that the maximum house price to be eligible in Auckland for the grant no longer distinguishes between old and new housing, removing any incentive to grow supply".
Too right. History shows that these types of demand-side measures are always capitalised into higher home values, thereby making housing affordability worse.
Encouraging first home buyers into an inflated housing market is a bad idea at the best of times. It is even worse when interest rates are rising sharply and house prices are about to fall off a cliff.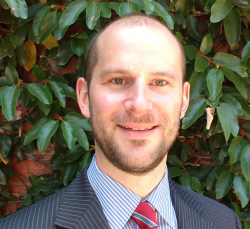 Latest posts by Unconventional Economist
(see all)