Simon Kuestenmacher is Director of Research at The Demographics Group and is described as "a rising star in the world of demography".
The Demographics Group is the private enterprise headed by self-proclaimed "unabashed supporter of a bigger Australia" Bernard Salt, who has spent years lobbying for mass immigration.
Kuestenmacher has been frequently cited in the mainstream media espousing the purported benefits that come with a strong migration intake and a bigger population, while completely ignoring the costs.
Kuestenmacher even has a regular column at The New Daily, entitled The Stats Guy, designed around pumping immigration.
While Kuestenmacher is busy promoting Big Australia mass immigration, he also whines incessantly that Australia is not building enough homes. The latest example was on Tuesday night's 7.30 Report:
SIMON KUESTENMACHER: You have this big generation of millennials now struggling to get into the housing market. And this is a ticking time bomb, politically speaking, because you do have angry voters, you do have people that might become lifelong renters at a higher rate….

In order to make sure that we spread our population growth more evenly across more cities, we just need to make more housing, more land, more jobs available in the secondary cities in order to provide more housing and to build more housing.

That means you need more land to be made available.

In Australia, local government areas are extremely powerful, and they can control the land supply and lots of local government areas are holding back land.

ALAN KOHLER: Right, so it's NIMBY (Not In My Backyard)?

SIMON KUESTENMACHER: It's NIMBY. So it's nimbyism driven by local government areas and you could easily fix this by saying we take the land supply powers away from local government areas.

ALAN KOHLER: Could that be done with a federal law?

SIMON KUESTENMACHER: Oh, it could definitely be done? Just from a legal perspective, you could easily legislate this to be done but you would have tons of fight back there.

But I think it is the smartest solution.
This follows Kuestenmacher's tirade last year where he warned that a campaign to encourage Aussies to move to the regions could drive up property prices and create infrastructure bottlenecks, breeding resentment and a regional backlash:
"You have people with city incomes moving to places where the majority of people have regional incomes. In a sense, city dwellers are driving up house prices and that can easily create some sort of resentment out of this and that's what we need to avoid," he said.

Mr Kuestenmacher said the campaign was in keeping with the long-established goal of encouraging stronger population growth around the country, with 80 per cent of growth seen in the nation's five biggest cities pre-COVID.

"That is not desirable, it's much better if we spread the load a bit more evenly across towns," he said. "[But] the growth needs to managed and infrastructure needs to be managed at the same pace of population growth."
The mass immigration policy that Kuestenmacher loves so much saw the populations of Australia's major cities soar by absurd levels over the 20 years leading up to the pandemic: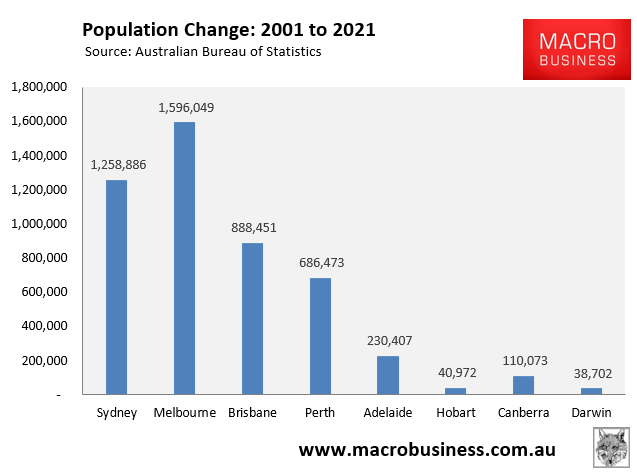 This growth was never "managed" nor were the infrastructure needs "managed at the same pace of population growth". And this justifiably drove resentment across residents of these big cities.
Yet, Kuestenmacher is still busy lobbying hard for Australia's immigration intake to return to their absurd pre-COVID levels or higher: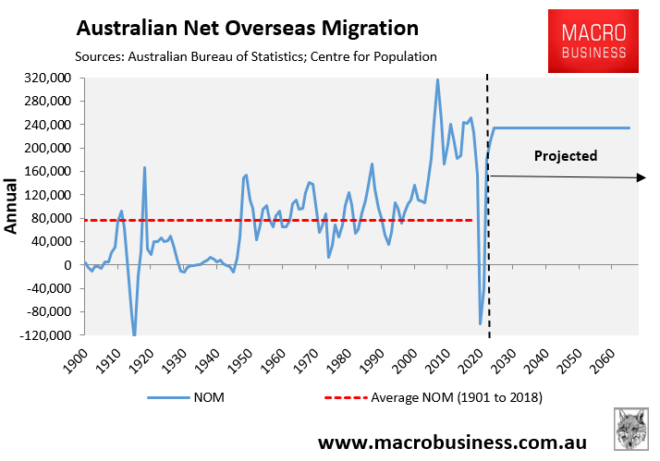 This would guarantee that housing demand always runs way ahead of supply, would bulldoze our suburbs into high density, would consign future Australians to living in shoebox apartments, would create never-ending infrastructure bottlenecks, and would drive more resentment in the community.
Cut the bullshit Simon. Any housing shortage problem is really an excessive immigration problem. If you are truly concerned about housing supply and affordability, stop pumping mass immigration propaganda.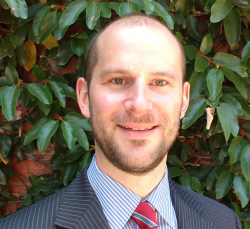 Latest posts by Unconventional Economist
(see all)