For the past few years, the Albanese opposition ran a small target opposition to put the toxic Scott Morrison at the center of the election.
At least, that's what some thought it was doing.
As it turns out, the Albanese Government actually appears to be a policy coward. We weren't seeing a strategy, we were seeing the quivering poltroons behind it.
How can I make this judgment so quickly, you will rightly ask? Because in a few short days, as a series of crises rock the Australian political economy, Albo's cowards have made it abundantly clear that they have no stomach for the major economic and strategic fights of our time.
At the center of this fear are prostrate Treasurer Jim Chalmers and his endorsement of the raging energy shock gutting east coast industry, business and households on behalf of China.
No, you say!
Yes. I'm afraid so.
The Australian east coast gas price is traditionally $3Gj. Today it is at $35Gj. This is the same price that Russia is charging Europe for its gas, as an economic weapon of war.
The thing is, Europe has no gas. But we do. Loads and loads of it. Far more than we could ever possibly need. It comes out of the ground at $1Gj all across QLD and SA.
But then what happens to it is beyond all reason. Three-quarters of it is shipped to China as LNG at $31Gj, $4Gj cheaper than it is sold locally.
This is the crazy world of the east coast gas export cartel that deliberately starves the local market of gas to force prices up at home, while also forcing down prices for China.
To add insult to injury, the gas cartel pays no tax for doing so.
The kicker is that because gas-fired power stations are the marginal cost producer for electricity, the gas shock is also a local electricity shock.
To put it bluntly, every Australian east of the WA border is currently being forced to pay a massive and spiking energy tax to subsidise the Chinese economy even as that country does everything it can to crush our own.
There is a very simple solution to this curious form of national suicide. It is called the Australian Domestic Gas Reservation Mechanism (ADGSM). Installed by Malcolm Turnbull when the local gas price was a measly $20Gj in 2017. It is a contract with the cartel that forces it to leave more gas here so that the local price crashes to acceptable prices around $7Gj.
Yet, with this Heads of Agreement already in place, with the trigger ready to pull, with the cost of living crisis in full swing and being severely exacerbated by the energy inflation shock, here is what Treasurer Jim Chalmers is going to do:
The new treasurer, Jim Chalmers, is banking on a surge in capital spending to boost productivity in the economy and ease a "cost-of-living crisis".

After the Australian Energy Regulator on Thursday lifted standard power prices by as much as 20% for some customers, Chalmers said the increase revealed "a very serious situation" and was just one of several challenges left by the Morrison government.

"Electricity prices are the pointy end of the cost-of-living crisis," Chalmers said, adding the increase would intensify the "extreme price pressures" in the economy that include sharply higher costs for construction and other sectors.

The treasurer elaborated on comments he made on Wednesday, when he described the Albanese Labor government as inheriting "dire" budget conditions.

"Budget vandalism", including poor policies that were deeply entrenched, would take time to repair, Chalmers said.

But he had seen enough to rule out extending either the six-month fuel excise cut – that cost $3bn – or the low and middle income tax offset.

"We're not contemplating changes of that nature," he said.

Economic data from the Australian Bureau of Statistics (ABS) on Thursday added to evidence that price pressures were building but that the economy remains on a strong growth track.

ABS phone surveys conducted from 11 to 18 May found 38% of businesses planned to lift prices in the next three months, with almost all of them citing rising costs of goods and services, and just over 75% reporting rising energy costs.

…"The outlook for business investment remains strong but headwinds of capacity constraints and rising costs will hurt, but potentially also elongate the investment cycle," the CBA said.

…Chalmers said the government would rely on $20bn in investment in its "Powering Australia" program to strengthen the grid, enable the faster take-up of renewable energy and bring down power prices.

He said he would be relying on an economic team "chock full of talent" that included the finance minister, Katy Gallagher, and Andrew Leigh and Matt Thistlethwaite. Chalmers also intends to consult his close friend and former adviser in the Rudd government, Andrew Charlton, who he said was a "first-rate thinker".

Chalmers, who earned a doctorate with his thesis on "brawler statesman" Paul Keating, said he talks to the former Labor treasurer and prime minister a couple of times a week. "My friendship to Paul Keating matters a great deal to me," he said.
To summarise, Labor is going to do nothing to ease the cost of living pressure being exerted, in some very large part, by the gas export cartel. It is instead going to rely on advice from card-carrying China groveller, Paul Keating.
This, even though activating the ADGSM is a political free-kick and will instantly reverse pressure on every cost in the east coast economy (noting that WA already has its version of the ADGSM so its gas price is currently under $6Gj).
I ask you, how can a new government be this stupid? I suspect it is a toxic brew of the following:
fear of gas cartel (BHP, Exxon, Shell, Santos, Origin) blowback, vis the RSPT coup;
fear of blowback from China given the export cartel may have to declare force majeur on a few shiploads of LNG while Penny Wong is busy trying to make friends with Beijing to restore an irrelevant lobster trade;
fear of Paul Keating;
fear of losing the half-million dollars that the cartel has given the ALP;
fear of policy leadership in general.
There is one other possible interpretation. The ALP is happy to see every Australian east of the WA border pilfered mercilessly by an energy cartel because it is effectively an enormous carbon tax. Notwithstanding that it is being paid to robber barons and not the government, it will accelerate renewables rollout, at grotesquely unnecessary and inequitable cost.
But Labor is too afraid to be honest about that, too.
Therefore, there is only one explanation. Albo's cowards are afraid to do what is needed in the national interest.
That bodes very poorly indeed for its future.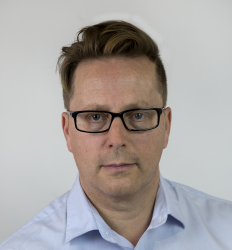 Latest posts by Houses and Holes
(see all)