There are lots of things for Albo to do and the last thing on his mind is picking a fight with resources firms. But that's what he must do:
Surging gas prices have claimed another victim with a major NSW wholesaler forced to shut its doors, saying thousands of jobs were being put at risk due to an "unprecedented rapid rise" in gas and coal costs.

Weston Energy, which provides gas to more than 400 companies and government agencies, has ceased trading with immediate effect meaning 7 per cent of the east coast's commercial and industrial market will be forced to find a new supplier.

The company said it could no longer finance cash flow requirements of its trading portfolio "on a timely basis" with prices rising over 180 per cent since April, and almost three times higher than at the start of the year.

"Rapidly rising energy prices have put hundreds of Australian businesses, and thousands of jobs at risk," Weston managing director Garbis Simonian said.

"The fact that Australia is the world's largest exporter of coal and gas and yet our domestic prices are at unprecedented high levels, highlights real policy failure."

"The circumstances now buffeting Australian energy markets have been foreseen for some time, but little has been done to prepare Australia's energy producers and users for this impact."
It is no more or less complex than that. We have massive quantities of surplus gas coming out of the ground at $1Gj but it's all being sold to China by an export cartel for $31Gj.
That has left the local economy short and the cartel is now charging us even more than the Chinese at $35Gj.
The answer is already in place. The Australian Domestic Gas Security Mechanism (ADGSM) can be triggered to force the cartel to sell more gas here until the price falls to a reasonable level around $7Gj.
The upsides for this are immense:
Enormous pressure removed from all east coast utility bills both gas and power.
Enormous pressure removed from supply-side inflation
Enormous boost to domestic manufacturing confidence to aid Labor's industrial revival platform which the cartel will destroy at these prices.
Guaranteed low emissions baseload power supply as renewables roll out.
Massive kick to the crotch of a prone Coalition.
Labor underlining for all and sundry its national interest credentials.
Zero impact on the budget given the cartel pays no tax and growth will lift.
The ADGSM is a Colaition policy. There is ZERO political risk in triggering it.
In fact, if you don't do it, Albo, we can only assume that, too, are on the cartel payroll:
Everyone wondered whether there was some connection between the government's direction and its financial indebtedness to the fossil fuel industry. But no one could prove it. Why? Because the Commonwealth doesn't have real time disclosure of political donations.

Only now, long after the public's attention has moved on, have those suspicions been confirmed. Thanks to the donations data recently made public on the Australian Electoral Commission site, we know that fossil fuel companies — and the gas industry in particular — were giving generously to both major parties at the time, a whopping $1,329,754 to be precise, with just over half of this from the gas industry.

The Coalition got the lion's share ($731,534), although Labor collected the not-insignificant sum of $598,220.

If you add to the Coalition's total for that year the just over $1 million the LNP harvested from fossil fuel via its fundraising entity Cormack, the Coalition's indebtedness to gas, coal and mining in the 2020-21 period swells to $1,735,048.

Is this proof of corruption? No, but it certainly gives reason for voters to consider whether corruption has taken place. To wit, whether the gas-led recovery policy was designed and intended by the Morrison government to serve the public interest or private ones.
Are you on the payroll, Albo?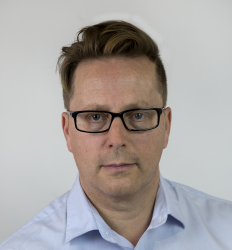 Latest posts by Houses and Holes
(see all)