Two years ago, Inside Story's Tim Colebatch labelled Dan Andrews' Suburban Rail Loop – a 90 kilometre orbital rail system that would run underground between Cheltenham and Werribee at a cost of up to $120 billion – "the worst transport project Melbourne has ever seen":
The government's commitment to build the worst transport project Melbourne has ever seen: the so-called Suburban Rail Loop… Tunnels eat money, and the demand for this one is likely to be small. No business case has been produced, and no cost–benefit analysis, but it will cost taxpayers tens of billions of dollars…

It appears that this emerged from his political circle rather than from the railways, let alone transport economists. As originally presented, it was intended to run for ninety kilometres around Melbourne's middle and outer suburbs, largely in tunnels, with a number of stations in the southeast but very few in the west. The cost was claimed to be $50 billion, which no one believed…

Building the Suburban Rail Loop means the government will not have the resources to take up other, more urgent projects such as the second line of the Metro, intended to run from Clifton Hill to the massive redevelopment site of Fishermans Bend…

The Suburban Rail Loop is the prime example of a problem that afflicts not only the Victorian budget but also Australian politics generally… governments focus on what they brand as their projects, and which projects are politically rewarding to announce, rather than on delivering services to us that provide the best bang for buck.
Transport experts then questioned the rubbery 'benefit-to-cost ratio' of between 1.1 and 1.7 that was belatedly ascribed to the project, arguing that it represents poor value for money for Victorian taxpayers [my emphasis]:
The questions over the business case come after an Age investigation exposed the lack of transport and economic planning on the major project when it was unveiled to voters by Premier Daniel Andrews three months before the 2018 election. Gag orders and a code name were used to keep the project secret from the state's top transport bureaucrat and the agency charged with overseeing the project.

The project's benefit-cost ratio was also calculated using unconventional parameters that made it appear more financially healthy…

Business cases typically show multiple benefit-cost ratios for a project under scenarios where 4 and 7 per cent discount rates are applied, but the business case for the loop only shows a single benefit-to-cost under the more favourable 4 per cent scenario…

The project's benefit-cost ratio also includes wider economic benefits, which goes against official recommendations…
Then the Grattan Institute's transport and cities program director, Marion Terrill, called for the Suburban Rail Loop project to be scrapped noting it is based on outdated pre-pandemic projections:
"The benefits are underpinned by the old patterns of work and travel that we had. The world is different now, we don't really know … whether we're going to go back to something like we used to do before," Ms Terrill said.

"Heavy rail is really rigid, not like a bus, you can't really change your mind if the conditions don't really warrant it"…

Ms Terrill said the project came about in a secretive way and the government had offered scant information about it "beyond the glossy pictures"…

Transport Minister Jacinta Allan said Melbourne would have a population of nine million by 2056, the size of London today.
Yet despite the project's shocking efficacy, Anthony Albanese has promised to inject $2.2 billion into the Rail Loop if Labor is elected:
"This project will change how Melburnians live and how they interact with their city," Mr Albanese said.

"I won't be a prime minister that uses infrastructure to play political games, I will be a prime minister who invests in the projects that matter"…

"While the Morrison-Joyce government is focused on picking fights with Victorians, an Albanese Labor government will partner with the state to build the projects that matter," federal opposition infrastructure spokeswoman Catherine King said.
This entire project was back-to-front to begin with and is a textbook example of everything that is wrong with infrastructure provision in this country.
Standard due process would have required a proper cost-benefit analysis to have been undertaken before the project was approved and then announced. Instead, the project was announced first to give the Labor Government a shock-and-awe 'announceable' in the run-up to the State Election amid voter concerns about excessive population growth, as well as giving the appearance that the Government had the situation under control.
This project was never submitted for assessment by Infrastructure Australia or Infrastructure Victoria. There was no business case conducted before its announcement. And Victoria's transport department wasn't even told about the plan for fear that it would attempt to block the project from within government.
Then the project received a rubbery 'benefit-to-cost ratio' that was produced years later based on creative accounting to inflate the project's worth.
The suburban rail loop also highlights another hidden cost of mass immigration. The project has been created to ameliorate the impact of Melbourne nearly doubling in size to "a population of nine million by 2056, the size of London today" – something few Melburnians actually want.
I wish Anthony Albanese would follow his own spin and "invest in projects that matter", because the Suburban Rail Loop is a monumental waste of taxpayers money and arguably Australia's biggest ever infrastructure 'white elephant'.
Sadly, because a state Labor Government has concocted the project, Albanese is happy to throw taxpayer money at it.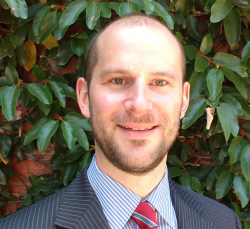 Latest posts by Unconventional Economist
(see all)