One of the big conundrums arising from the pandemic is the sharp fall in rental vacancy rates across Australia despite negative net overseas migration.
Logically, the loss of hundreds-of-thousands of migrants should have seen Australia's rental vacancy rate rise. However, vacancy rates instead plummeted.
One plausible explanation is that Australian's desire for additional space has seen the number of people per dwelling fall sharply, thereby lifting rental demand despite sluggish population growth.
Another possible explanation is that short-term rentals like Airbnb have taken homes out of the long-term rental pool.
New York now has more Airbnb listings than apartments for rent, according to Curbed:
There are now bidding wars for one in every five Manhattan rental apartments (and one in three luxury units), according to the most recent Douglas Elliman report. Inventory in all of Manhattan, Brooklyn, and northwest Queens has been hovering well below 10,000 units — as of April, the number was just 7,669. Which is several thousand less than the number of entire-apartment and entire-home Airbnb rentals available in New York City right now: 10,572, according to AirDNA, a third-party site that tracks short-term rentals. Inside Airbnb, another site that scrapes Airbnb for listings data, puts the number even higher, at 20,397.

Ever since Airbnb came on the scene in 2008, there have been concerns that the short-term-rental company would deplete the housing stock by sucking up available rooms, causing prices to rise in cities like New York and San Francisco, where there were already severe housing shortages.
A quick look at Airbnb listings across Sydney shows there are 20,891 places for rent: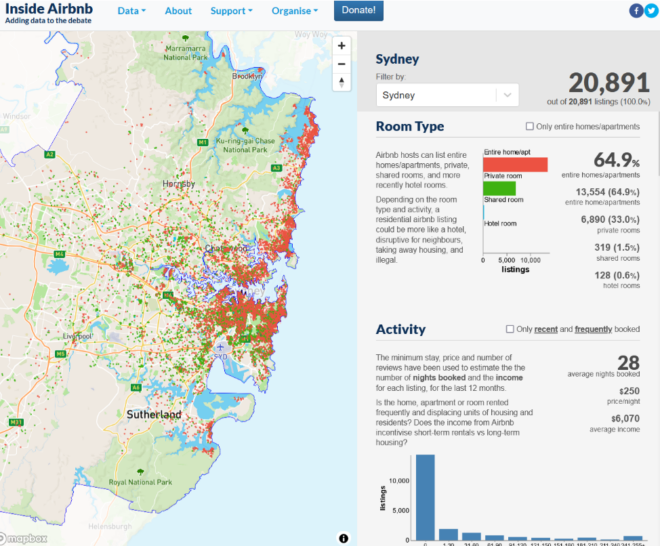 Domain has 12,461 properties for rent (all property types except land) across Sydney, whereas SQM Research shows 12,758 rental vacancies across the city: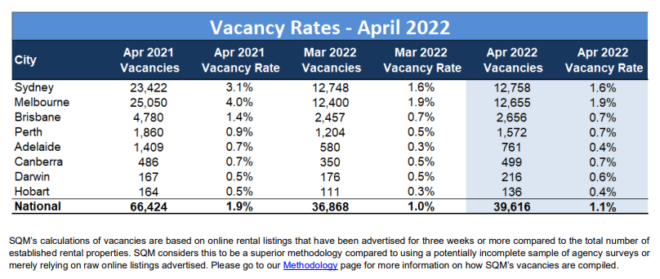 So, more than 60% of all properties for let in Sydney are short term rentals according to these figures.
This is obviously a back of the envelope analysis and does not take account of overlap between the two sets. Nor does it compare the impact of Airbnb rentals prior to the pandemic.
Nevertheless, it does suggest that short-term rentals like Airbnb are having a major impact on the rental market and are exacerbating Australia's acute shortage of rental homes.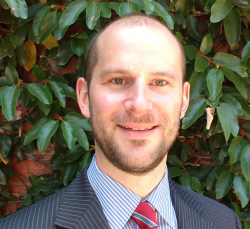 Latest posts by Unconventional Economist
(see all)