AIG today:
"Apocalyptic rises in energy prices threaten chaos for industry and pain for households.  They demand a national, integrated and strategic response," Innes Willox, Chief Executive of national employer association Ai Group said today.

"The extraordinary price rises, including a 50-fold spike in wholesale gas prices in Victoria, have seen market price caps imposed in some of our largest local energy markets.  The immediate pressures are from outages at old coal plants, consequent high gas demand for power, and the collapse of a mid-size gas retailer.  But beyond these acute pressures lies the pull of international coal and gas prices, which are unprecedentedly high in the wake of the invasion of Ukraine.

"With Europe announcing further steps today to wean itself from Russian energy, we can expect international factors to sustain high energy price pressures for years to come – especially in natural gas.

"The price pain is already intense for those businesses who've found themselves suddenly needing new energy contracts amid local and global turmoil.  Households will feel the punch from higher default electricity prices from July, and more pain is coming for all.

"Solutions are not going to be simple.

"All of Australia's former energy strengths – our reliance on the legacy coal generation fleet, large gas resources and a deep entanglement with export energy markets – are working against us in the current circumstances.  But all of our new energy options – from renewables and storage to biogas, hydrogen and energy efficiency – are hard to accelerate amid global supply chain woes, skills constraints and unease from communities around energy megaprojects.

"The most sensible steps on both the supply and demand sides to build for the future and reduce our exposure to fuel costs will take time to deliver.  Short term responses to help vulnerable industry and households will also be needed.  They should be swift, targeted and have a clear handoff as the benefits of longer term measures are achieved.

"The new Albanese Government has an unenviable but urgent task in responding to this crisis. It is not one they can or should take on alone. The States hold many relevant levers, as do the energy market authorities, energy suppliers and energy users.  The first task for the Commonwealth is to bring us all together.  Any strategy will need wide participation to work," Mr Willox said.
The AIG is not prone to such language.  This is a genuine national security crisis. Our energy markets have FAILED.
The solutions are actually pretty simple. The Albanese Government should NOT convene some sort of all-inclusive summit which will turn the issue into a pointless debate instead of leadership. It needs to ACT in the national interest and explain it as it does so:
the gas cartel lied to Australia that it had enough gas for exports and Australia;
it pays no tax on these war-profiteering profits and Australia is paying more for its own gas than China is;
recession will result if no action is taken;
the Morrison Government handed this bag of shit over;
the ADGSM must be triggered to retain gas in Australia and crash the price to $7Gj.;
coal must be forced lower by a similar reservation mechanism.
Otherwise, energy bills go up 200%, the RBA runs wild with rate hikes on a booming CPI, house prices crash and the banking system is busted, the nation's most vulnerable are rorted by a war-profiteering fossil fuel industry and decarbonisation is trashed.
Albo needs to declare a national crisis, appoint an energy minister or special minister of state and dictate the outcome for good.
DO NOT WASTE THIS CRISIS. It may be very early days for this government but it will either make it or end it.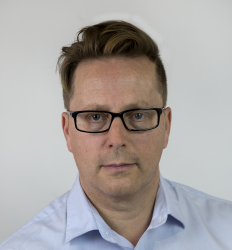 Latest posts by Houses and Holes
(see all)