JPM Marko Kolanovic has been wrong all year but here's his latest bullish missive:
Cross-asset Strategy: Equities stand to recover if a recession doesn't come through, given already substantial multiple de-rating, reduced positioning and downbeat sentiment. We expect EM equities to outperform on healthy earnings and a lower equity risk premium, and remain OW China equities as a macro policy pivot will likely drive growth acceleration into 2H. We would use any dips in oil/energy stocks to add, given limited oil spare capacity, strong demand, and attractive valuations. We remain tactically neutral US duration, given softness in activity and an increased sensitivity of USTs to risk assets, preferring to hold carry-efficient 5s/20s flatteners. We stay long 5Y Germany vs US given larger growth headwinds and Russia/Ukraine risk for the Euro area economy, and remain short local EM duration given the challenging environment. US HG spreads remain below the March peak, even as other risky assets are weaker, due to higher yields and less supply. We are neutral European credit and believe it's too early to call the wide in spreads, preferring to focus on RV trades such as HY/IG decompression, corporate hybrids over HY, and OW Financials vs Non-financials. In FX, macro conditions remain conducive to our bullish USD view and we raised broad-dollar forecasts last week, given the regime of soft growth, high inflation and rising US real yields. In Commodities, global crude runs enough to keep fuel prices from climbing higher, but not enough to fix the market before 2023. Despite Brent coming off highs, fuel prices have remained elevated thanks to low inventories, low refining capacity, and recovering demand. Metals are suffering as a result of the China lockdowns, but we see this reversing in the summer. We remain bullish on the Agriculture complex, particularly wheat and corn.
My answers are:
It's bonkers to buy EM during a DXY bull market and CNY bear market, unless you sense a bottom.
Commodities likewise.
China's recovery will be slow given the property crash and persistent lockdown to hold OMICRON back.
Strong oil means the Fed keeps hiking into fading global growth. It will break something big enough to upset markets sooner rather than later, perhaps crypto.
An earnings recession is dead ahead.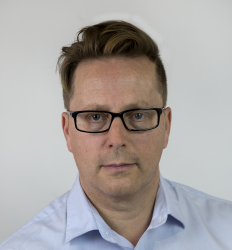 Latest posts by Houses and Holes
(see all)