He doesn't hold the interest rate lever, mate. So who can PM Morrison blame for a May rate hike?
There is always Vladimir Putin given most of the inflation is still supply-side and tradable.
He could blame China. Its move on the Solomons is pouring money into all kinds of hollow logs.
He could go for COVID though that will remind everybody of vaccines, RATS and failed quarantine.
Trans is a useful whipping boy/girl. There is nothing more inflationary than gender confusion given you've got to buy two sets of everything. There's 1200 patsies there.
The carbon tax is an oldy but a goody.  Nobody seems to care that renewables are the only thing holding down power prices as Morrison's gas cartel wreaks havoc. Another gas-led recovery?
The states should certainly shoulder responsibility for failing to step up on…whatever!
He could just take a trip to Hawaii during the RBA meeting.
But no, there is one outstanding candidate that is always at hand, and a doddering Gottiboff points the way:
The key element of Albanese's quest to be prime minister is wage rises, which are long overdue because many areas of the community have not caught up with the rising prices. Albanese's opening gambit will be to support at least part of the 25 per cent wage rise being requested by aged care workers.

That will send public servants across the board into a frenzy of wage increase activity. At the same time minimum wage will be increased. A large number of businesses have enterprise agreements that carry low wage rises that will expire in the next year or so and therefore general industry will get caught up in the high wage push.

Already the cost of picking fruit and vegetables has been ballooned and the wage pressure is about to be joined by a volley of other cost rises. Although the reduction in fuel exercise will provide limited and temporary relief, retailers and wholesalers have been warned by Chinese suppliers to expect big rises in prices. Local supplier costs are also rising sharply and will accelerate under looming wage pressure. Australian enterprises will seek to pass on all these cost increases so exploding our inflation rate.

If that's what happens then interest rates will have to rise substantially and those with high borrowings will be hit hard, particularly as house prices will fall further. To avoid this catastrophe, whoever wins the election will need to grasp the fact that the environment has changed.
Labor is to blame! It fucks things up even from opposition.
Everybody panic!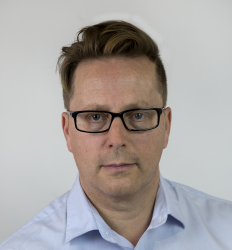 Latest posts by Houses and Holes
(see all)