National Seniors Australia (NSA) chief Ian Henschke believes Australia's inflexible aged pension means testing discourages older Australians from working, thereby contributing to labour shortages.
A recent NSA survey of pensioners revealed that 20%, or roughly 500,000, would consider re-entering the workforce if they could keep their pension entitlements and merely pay tax on their work income.
Speaking on Sky News, Henschke noted that strict means testing rules discourage pensioners from participating in the labour market because they lose 82 cents in the dollars in tax.
Thus, Henschke claims that allowing pensioners to take on paid work without losing their pension entitlements would be a "game changer" for the Australian economy and has gained the support of major business groups as a solution to the nation's skills shortages.
NSA makes valid points. New Zealand's labour force participation rate among pensioners is a whopping 25%, versus just 3% in Australia. The reason New Zealand's is so high is because the pension is not means tested and is offered to everyone. Thus, pension-aged Kiwis do not lose the pension if they chose to work more, they simply pay tax on their extra earnings.
Two other top pension systems – The Netherlands and Denmark – have defined benefit schemes, or universal basic pensions, in place and have much much higher labour force participation than Australia.
Henschke also notes that labour force participation among pensioners in the USA (20%), Israel (21%) and Sweden (20%) puts Australia's (3%) to absolute shame.
In addition to the participation benefits, a universal style of pension would eliminate complexity and administration costs, since their would no longer be any need to apply any means tests, taper rates, deeming rates, etc.
A universal pension would also eliminate the game-playing and manipulation undertaken on the part of older citizens to get the best deal out of the Age Pension.
Instead of importing hundreds of thousands of migrants into Australia every year to alleviate labour shortages, and placing undue pressure on infrastructure, housing and the environment, why not make better use of pensioners that want to work? It's a policy no-brainer.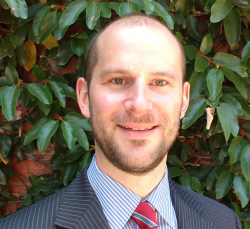 Latest posts by Unconventional Economist
(see all)