PM Morrison is being humiliated across the Pacific today:
…"What right do these countries have to tell China what to do? What right does Australia have to draw a 'red line' between the Solomon Islands, which is 2000 kilometres away from it, and China, which is 5000 kilometres away? If this is not violation of other countries' sovereignty, interference in other countries' internal affairs and violation of international rules, what is," Mr Xie said in a speech reported by state media.

On Friday, Mr Sogavare chimed in on China's criticism of Australia and attacked the AUKUS treaty which he said would allow nuclear submarines in Pacific waters in what he described as a violation of the Rarotonga treaty.

"I learnt of the AUKUS treaty in the media. One would expect that as a member of the Pacific family, Solomon Islands and members of the Pacific should have been consulted to ensure this AUKUS treaty is transparent since it will affect the Pacific family by allowing nuclear submarines in Pacific waters," he said in a speech to parliament.

…"When Australia signed up to AUKUS, we did not become theatrical and hysterical about the implications this would have for us," he said. "We respected Australia's decision."
Perhaps that's because AUKUS is designed to bolster liberalism while whatever China is doing in the Solomons sure ain't that.
Still, they have a point. If you're going to draw a "red line" somewhere then you better be prepared to defend it. Otherwise, all you've done is expose yourself to ridicule, and egged-on the enemy.
To wit, the ABC is reporting on more deals to build paramilitary infrastructure:
One of China's largest defence and aerospace companies promised to upgrade almost three dozen airstrips in Solomon Islands as part of an ambitious plan to transform the Pacific Islands country into an "aeronautical hub" for the region.

In return, the Solomon Islands government said it would purchase six aircraft from AVIC Commercial Aircraft, a subsidiary of the Chinese state-owned defence behemoth which has built small and medium-sized aeroplanes to be sold to developing countries.

The proposed exchange was laid out two-and-a-half years ago in a memorandum of understanding (MOU), which has been obtained by the ABC.
It did not go ahead, thankfully.
My sources are telling me that this is the consensus in Canberra. That any serious military expansion by China in the Solomons is too expensive and difficult to pull off.
I hope they're right because Scott Morrison has no plan whatsoever to defend his "red line" press release.
—
Update: Always up for a divisive stink, Morrison has responded:
Morrison told reporters in Launceston on Friday that he had spoken to Sogavare the day after the announcement while "speaking to many leaders around the world" and that "no issues were raised at that time".

He suggested the Solomon Islands' new security deal with China may be behind Sogavare's latest comments.

"There's a remarkable similarity between those statements and those of the Chinese government," Morrison said.

"As time goes on, and new relationships are entered into, there's obviously been a set of, clearly, some other influences in the perspective taken by the Solomon Islands prime minister now."
Has PM Morrison met his match in the CCP?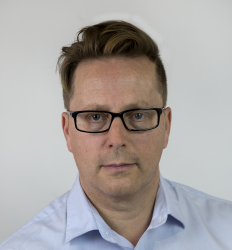 Latest posts by Houses and Holes
(see all)