The Parallelogram of Putin appears to be working just fine. A week or so ago, Blooime reported that energy had begun to flow again from Russia:
Russian coal and oil paid for in yuan is about to start flowing into China as the two countries try to maintain their energy trade in the face of growing international outrage over the invasion of Ukraine.

Several Chinese firms used local currency to buy Russian coal in March, and the first cargoes will arrive this month, Chinese consultancy Fenwei Energy Information Service Co. said. These will be the first commodity shipments paid for in yuan since the U.S. and Europe penalized Russia and cut several of its banks off from the international financial system, according to traders.

Sellers of Russian crude have also offered to give buyers in Asia's largest economy the flexibility to pay in yuan. The first cargoes of the ESPO grade bought with the Chinese currency will be delivered to independent refiners in May, according to people familiar with the purchases.
I guess they're going to buy Chinese goods with it because otherwise, it's useless.
The extent of recovery appears to be advancing pretty quickly, especially for oil. Goldman charts:

It's not clear what "Russian Vessel" means given this:
The cost of insuring merchant ships sailing to ports in the Black Sea has spiraled out of control, becoming a huge potential impediment to the movement of Russian cargoes from the region.

Underwriters are charging as much as 10% of the value of a ship's hull — basically the vessel's worth as an asset — for what is called additional war-risk premium, according to four people involved in the market. Some are simply quoting to cover at prices that they know will be refused. There was almost zero cost prior to the war.
I suspect that government-owned Russian and Chinese vessels are the only ones making the trip.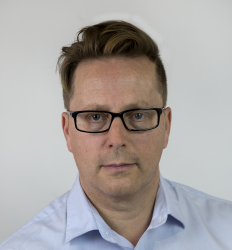 Latest posts by Houses and Holes
(see all)