In 2021, New Zealand dwelling values rocketed by around 30%.
One of the key drivers of this extreme price growth was that one-third of mortgage borrowers in 2021 borrowed at an extreme debt-to-income (DTI) ratio of six or more, equating to around $32.6 billion worth of mortgages:
This has left thousands of Kiwi borrowers in a precarious position as mortgage rates rise and house prices fall.
Accordingly, the Reserve Bank of New Zealand (RBNZ) is preparing a framework that would potentially tighten DTI limits by mid-2023:
We use macroprudential policy to reduce systemic risk associated with 'boom-bust' cycles in which the financial system amplifies a severe downturn in the real economy…

Following consideration of the submissions, we intend to proceed with designing a framework for operationalising debt-to-income (DTI) restrictions, in consultation with the industry and other stakeholders. We believe that DTI limits are an important additional tool for reducing financial stability risks and supporting house price sustainability, and would fill a gap that is not covered by existing regulations. We plan to have the framework finalised by late 2022, so that restrictions could be introduced by mid-2023 if required…
Interest.co.nz provided further context:
"Our modelling indicates that first-home buyers would be the least impacted by a DTI restriction, with investors impacted the most as they tend to borrow at higher DTIs than other groups on average," Reserve Bank Deputy Governor and General Manager of Financial Stability Christian Hawkesby says.

"This aligns with our Memorandum of Understanding with the Minister of Finance on macroprudential policy which states that in designing DSRs, we will have regard to avoiding negative impacts, as much as possible, on first-home buyers. Additionally, the use of speed limits and exemptions can further mitigate any negative long term impacts on first-home buyers."
Imposing DTI limits is obviously sensible as it would limit financial stability risks, reduce household debt loads (other things equal) and mitigate boom/bust cycles in New Zealand house prices. Indeed the Irish Central Bank imposed a DTI of 3.5 times in 2015 and has successfully de-leveraged the household sector: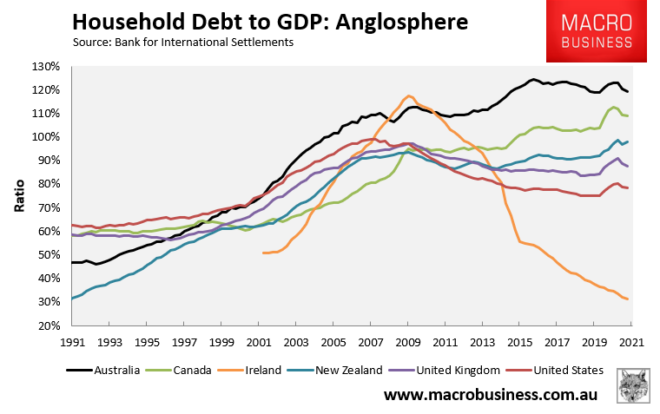 Excessive leverage over the pandemic is one of the reasons why New Zealand households and house prices are now is such a precarious position as interest rates rise. Implementing DTI limits would reduce the likelihood of repeating the same situation.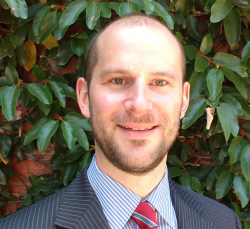 Latest posts by Unconventional Economist
(see all)