Chinese authorities are doing everything in their power to avoid doing what they must as the economy tanks. The PBOC:
Covid-Related Policies

A promise to use monetary policy tools to provide sufficient liquidity, guide banks to expand loan extension and transfer profits to the real economy appropriately
A pledge to expand the relending quota for small and agricultural businesses, and to guide banks to increase support for industries suffering from a temporary hit to business, including catering, hospitality, retail and tourism
The central bank will reward banks with funds equivalent to 1% of their newly increased loans for small and micro firms through mid-2023, and roll over an existing 400 billion yuan ($62.8 billion) relending quota for inclusive finance
Banks should defer mortgage payments or extend mortgages for people in Covid-related quarantine arrangements, along with those who temporarily lost income due to the pandemic; banks should also provide more business loans to workers with "flexible employment," such as taxi drivers, online shop owners and truck drivers

Financial Support

A pledge to increase credit support for spring planting, as well as the storage and processing of grains and production of major crops, such as soybeans
The central bank will use its relending program to support the safe production of coal, and will meet the demand of power-generating firms to buy and store coal, as a way to ensure stable energy supply
It will support the ability of banks to extend loans to logistics firms and truck drivers, and for them to provide emergency loans to support airlines and airports
Through the relending program, the central bank will guide banks to support companies' research and development
Policy banks should step up financing support for major investment projects, and all banks should proactively seek out projects, including those focused on "new infrastructure," such as data centers. Banks should also buy government bonds to support front-loaded infrastructure investments, and meet the reasonable needs of local government financing vehicles
The central bank will encourage banks to build long-term partnerships with private firms and enhance their share of new corporate loans
Cities should set differentiated property credit policies and appropriately set requirements for down-payments and mortgage rates; banks, meanwhile, should step up support for quality property projects and lend more to construction firms
Fintech firms should lower fees and interest rates
The central bank will increase financing support for sectors including elderly care and tourism, as well as green energy and rural sectors

Foreign Exchange

The central bank will test more convenient yuan settlements in trade and investment
It will make it easier for companies to borrow from overseas
It will encourage companies to use more yuan to settle cross-border trade, and enhance foreign exchange derivatives so firms can better prevent risks
It will further digitize cross-border bank settlement and payment services
It will step up insurance support for small exporters and importers
It will enhance procedures and standards to make it more convenient for foreign investors to invest in Chinese securities markets

Other Measures

The central bank will strengthen the leadership role the Communist Party plays in carrying out policy
Banks should make autonomous decisions and shoulder their own risks; the central bank will also guide banks and companies to prevent moral hazards and enhance compliance with rules

Continued Policies

The central bank will expedite the issuance of bonds for companies impacted by the pandemic by simplifying procedures and reasonably relaxing information disclosure requirements
It will ensure cash supply, along with the operation of a digital payment system; banks can approve loans remotely using video conference; the central bank will also ensure that tax rebates are paid to companies.
None of this matters enough while OMICRON rolls through more cities. Societe Generale:
Not surprisingly, China's 1Q GDP growth and March activity data surprised on the upside. The data report might or might not capture the true degree of losses in growth momentum up to end-March. But, following the lead of the National Bureau of Statistics, we are revising up our annual GDP growth forecast from 4.3% to 5% for 2022.

In reality, the economy is in distress. And there is nothing in today's data arguing against further policy easing. But the problem, as we have repeatedly stressed, is the lockdowns – still in place and still spreading. We expect the implementation of the zero-tolerance policy to be adjusted in the coming weeks to allow Shanghai's industrial sector to resume production, so as to save the supply chains of China's high-end manufacturing from permanent scarring. But the demand engine may have to continue to run on infrastructure investments and the (fading) export momentum for some time.
The analytical community is now united in skepticism of China's numbers. GDP is easy to doctor. Just hold down the deflator and voila!
The second problem remains property which is still buggered by the three red lines policy plus spillovers:

Unless or until the "three red lines" are removed then counterparty risk kills all efforts at stimulus.
Even the front-loading of infrastructure spending is stalled now:

In short, the Chinese hard landing has no end in sight. TS Lombard:
There is no signfor now that Xi will fail to be anointed,but the fallout from his zero-tolerance policies and his embrace of Putin could turn him into a lame-duck leader in his third term. At aminimum, Xi's grandiose schemes to promote his "common prosperity" mantra by buttressing the power of the Communist Party and aligning the private sector with the party's political and social goals via a new development model that prioritizes social fairness and national security will be possible only if the current growth slowdown is reversed. Meanwhile, having seen how the West has successfully rolled out a comprehensive siege of the Russian economy via sanctions, XI will redouble his efforts to strengthen China's tech self-sufficiency and minimize the country's vulnerability to sanctions. This will not be an easy task, particularly if Xi continues to embrace Putin.

The bottom line is that China is entering a new phase of much slower economic growth–one that reflects ideological arrogance, personal self-promotion, poor economic policies and bad luck. With the exception of bad luck, the common theme running through this litany of mishaps is the failure of the country's Communist Party leadership owing largely to the weaknesses of the system of governance with its lack of checks and balancesand its ideological rigidities. Although the regime's zero-tolerance Covid policies worked quite well in the early days of the pandemic, the leadership failed to alter its strategy once the Omicron variant became dominant. Valuable time was lost by not vaccinating the older population and not promoting booster shots more widely.The Party appeared more concerned about trumpeting the superiority of its strategy over those ofother countries–such as the US–than listening to thescientists and adapting its strategy.Thecountry is now stuck with a failing strategy that is compounding economic losses and has noclear idea of how to exit the zero-tolerance strategy, not least as naturalimmunities have failed tobuild up as a result of the suppression of infections vialockdowns. A quick resolution to the country's Covid dilemma is not in sight.

On the Ukraine war, the top leadership opted to support Putin's invasion, despite its violationof Ukraine's sovereignty and China's long-standing position on supporting sovereignty.Suchthinking reflected the consensus at the time that the Russian military would make quick work ofthe conflict. Moreover, the Beijing leadership saw supporting Russia as an anti-US statement.Once the Russian invasion stalled, the leadership's unwillingness to come off the fence fuelled a significant reassessment by Western powers of their economic relations with Beijing–a development that the leadership was totally unprepared to deal with. The EU's tougher stancetowards China on tech and trade issues, which is more similar to that of the US, is a gamechanger since it elevates security issues across a wide spectrum of Chinese export industries with likely disruptive effects. These potential effects will play out over a longer time horizon thanthose of Covid, but the outcome could be far reaching. Further thoughts on what Grace Fan calls the coming tech shocks in Cold War 2.0.

While Chinese economic growth has demonstrated the ability to bounce back in the past, thistime is likely to be different.For one, the lockdowns have severely affected consumer sentiment.There is little prospect ofa recovery in the pace of growth without a bounce in retail spending,which looks unlikely. Further, thereare few signs that the continuing crisis in the property sectoris being addressed. The government ring-fenced the sector to prevent a collapse, buttheoverhang of unsold properties has not beendealt with because local governments have steppedin to avert price declines on a scale that would be required to clear the market. In the absence of arevival of final consumer demand, the provision of cheapfinancing will accomplish little. Forthese reasons, property will remain a drag on growth for years to come.
The dream is over.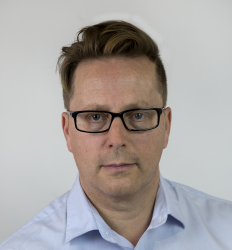 Latest posts by Houses and Holes
(see all)