Tracy Watkins, editor of the Sunday Star-Times, published an impassioned article on the corrosive impact New Zealand's multi-decade house price boom is having on society, which she labels a "a ticking time bomb".
According to Watkins, homeownership was once a "rite of passage" for Kiwis, but has become a "thing of the past" as New Zealand's housing market has become "among the most unaffordable in the world".
While the overall home ownership rate has fallen from 74% in 1990 to 64.5% in 2018, as illustrated in the above chart, the impact has been most severe for younger Kiwis, according to Watkins:
In 1991, 61 per cent of people aged 25 to 29 years lived in an owner-occupied home. By 2018, this had dropped to 44 per cent. Similarly, for those aged in their late 30s, the rate dropped from 79 per cent in 1991 to 59 per cent in 2018.
This home ownership data also understates the situation, since New Zealand house prices have soared nearly 40% since 2018. Thus, the situation would be far worse today. Moreover, far fewer people in New Zealand own their homes outright.
Regardless, the rapid appreciation in dwelling values combined with the falling home ownership rate has caused a "growing divide in New Zealand, between the propertied class, and the rest", and this presents a "ticking time bomb" for New Zealand's future:
Increasingly, you need parents, or family, with property to have any hope of getting onto the property ladder – and that's an advantage that carries over into retirement as well, with the number of people retiring either dependent on rental accommodation, or still paying a mortgage, on the rise.

It's a ticking time bomb for the future.
The soaring cost of housing has also damaged the attractiveness of New Zealand, which is why so many young Kiwis leave for greener pastures and better opportunities. It also means New Zealand is a poor option for the increasing numbers of people retiring without owning their home:
For many, many families, New Zealand is no longer a great place to be a child – and in the future not such a great place to grow old either.

The reality is despite record low employment, the problems of entrenched poverty, and housing inequality, are bigger than they ever were…

Neither of which is going to be much comfort to the Kiwis for whom a Lotto win is the only path to a comfortable old age.
Many of the same issues apply in Australia. The difference is that Australia still has some relatively affordable cities, such as Brisbane, Adelaide and Perth. By contrast, New Zealand's dwelling values range from expensive to absurd after experiencing insane growth in 2021, as illustrated below:
Finance commentator Bernard Hickey once said that "New Zealand is a housing market with an economy attached". The statement is truer today than ever.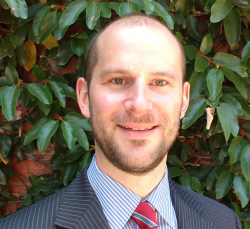 Latest posts by Unconventional Economist
(see all)