Nordea first:
According to the official numbers, China's GDP increased 4.8% y/y in Q1 but the short-term economic outlook is severely hurt by Omicron and the political risks are making their way back to the center of discussion.
The first four months of 2022 have been full of important turnarounds in China and much has happened since our previous note on the Chinese economy (here). After the National People's Congress set the growth target high at about 5.5% in the beginning of March, the short-term outlook has been severely weakened by Omicron. In the international fora, China's stance on the Russia's war in Ukraine has been one of the most discussed topics and even led to some speculation on possible Western sanctions on China as well as on China's role in the international financial markets.

China's economic outlook in a nutshell:

According to the official data, GDP increased by 1.3% q/q (4.8% y/y) in the first quarter of 2022. Numbers were surprisingly high compared to the high-frequency data and the PMIs which indicate that growth practically stalled due to Omicron in March. The discrepancy between the monthly data and GDP numbers may, however, continue in the coming quarters given that the official growth target at about 5.5% is very difficult to achieve while at the same time, the leaders want to preserve an image of a stable economy when the important Party Meeting 2022 is approaching.

Looking forward, Omicron continues to hurt the economy because the tight containment measures will most likely remain in place at least until the Party Meeting. Given that the surveyed unemployment rate has already risen above Beijing's target and almost as steeply as in 2020, we expect that both fiscal and monetary easing will continue. However, as the amount of easing is likely to be limited, the risks around our GDP growth forecast (5.0% for 2022) are biased to the downside.

Regarding the outlook for 2023 and longer out, we raise three critical questions. First, how will China exit the Covid lockdowns. Second, what kind of economic policy stance will China carry out after the Party Meeting and third, how is China treated in the international fora from now on.

China's GDP growth was surprisingly high compared to the monthly indicators

Omicron hurts China's short-term economic outlook

China's surprisingly fast GDP growth in Q1 was supported by robust development in fixed investments and manufacturing. At the same time, Omicron hurt especially the service sector and the rapid rise in unemployment was one factor behind the slower household income growth. For example, data on passenger traffic, restaurants and tourism industry point to the lowest activity levels since the winter 2020 and the data showed that retail sales declined by 1.9% m/m in March.

Given that the Covid-19 lockdowns have recently increased and they are not expected to be loosened anytime soon, the short-run economic outlook is weak. Markit's service sector PMI declined dramatically already in March and we expect April to be even more difficult in many cities and areas. That certainly affects negatively consumer confidence and the growth outlook.

China's short-term outlook is weakening

Although the official data on fixed investments suggest that the worst is over in the real estate sector we are not yet convinced. Data on construction starts, housing sales, land sales and housing prices have all continued to be weak. Also the financial conditions for the real estate sector have continued to be tight as e.g. many developers' bond prices have continued to decline. At the same time, Omicron and weak consumer confidence have hurt the housing market and the housing purchases have continued to be at record-low levels in April indicating that the cash flow to the real estate companies is very limited. Thus, as long as lockdowns continues the outlook for the important real estate sectors is very uncertain.

Challenging times in the real estate sector expected to continue

The export boom is slowing down. Even though the annual growth numbers in foreign trade are still clearly positive in nominal terms (both exports and imports in dollar terms increased by around 15% y/y in January-March), in volume terms growth rates were much weaker and even partly in a negative territory. However, given that import growth has been even weaker than export growth, the contribution to GDP growth was probably positive. That may, however, change soon as on top of the challenges in the supply chains, China's export growth will continue to suffer from Western consumers' negative real income growth resulting from the high inflation numbers as well as their shift to consume more services now that lockdowns are over.

Growth of foreign trade is slowing down

Rising unemployment will soften the policy stance

The National People's Congress (NPC) set the 2022 GDP growth target at around 5.5% which in the current circumstances is, of course, extremely challenging to achieve. Furthermore, the politically important surveyed unemployment rate has rapidly risen to already 5.8% (target set at 5.5%). However, the officials have hardly shown any signs that Omicron would force them to give up the target and it is certainly Beijing's plan to have the economy in a strong position when the important Party Meeting approaches. Thus, given that Omicron is likely to hurt economic development in the coming months, the leaders have to increase economic stimulus (or modify the official numbers) in order to achieve the growth target in 2022.

In the past weeks, the stimulus measures have continued to be targeted towards those companies suffering most from Omicron and we do expect this trend to continue as the major target to keep leveraging under control continues to prevail. Thus, the suspension of social insurance payments and a subsidy scheme for small companies to help them to keep their staff despite Omicron are measures by which the government aims to keep unemployment under control. Also the new measures targeting the problems in the real estate sector have mainly been implemented at the provincial level and rather facilitating households' possibilities to buy an apartment rather than channelling directly funding to the real estate companies.

As a result of the targeted easing measures, aggregate financing especially to corporates has increased but there is no such a credit boom as in March 2020 not to even mention the winter 2009. Thus, we assume that more monetary policy easing will be implemented in the coming weeks and months but it seems that credit growth continues to be under rather tight control compared to earlier business cycles.

Unemployment has risen rapidly

Credit growth continues to be rather modest compared to the earlier downturns

Important questions going forward and towards 2023

1. How and when will China exit the tight covid policy stance?

We expect that China's tight stance on covid-19 will last at least until the Party Meeting that will probably take time in late-October but there is a clear risk that if the virus and its new mutations continue to hover around the world, China may need to wait until the population is fully vaccinated by a modern mRNA vaccination that China is now trying to develop. The first that type of Chinese vaccination has entered the phase of a clinical trial but it remains to be seen when will the vaccinations be ready, how efficient they are and how quickly China can produce them for the entire population. In the meantime, by vaccinating the old population where the coverage is currently very low compared to e.g. Europe, China could perhaps allow some more flexibility in its covid strategy. However, we see clear risks that the lockdowns will continue to hurt Chinese economy during the winter 2023. Another interesting question is, of course, how long will the Chinese population tolerate the strict stance in a world that is opening up around China.

2. What kind of economic policy stance will China carry out after the Party Meeting?

Xi Jinping's ten years as China's powerful leader have brought many surprises and not least in country's economic policy. While in 2012, many expected Xi to restart the market reforms in China, the reality has been practically the opposite. The control of the state and especially the Party has increased a lot and in 2021, we experienced an unexpected flow of measures which purpose was probably to improve China's long-term growth prospects by solving difficult structural problems but as a result of which, China's economic growth slowed down dramatically (our short analysis on the actions in 2021 can be read here). In 2022, we expect that the structural reforms will remain limited as the growth outlook is already hurt by Omicron and the leaders may not want to take any excessive risks. However, after the Party Meeting is over, political risks may rise again. From this perspective, key documents to read are probably the five-year plan and the Resolution of the CPC Central Committee both published in 2021.

3. China's changing international role

Since Russia assaulted Ukraine, many have analysed its impacts on China's international role given that China has tight high-level political connections to Russia as was illustrated by countries' joint statement in February. Indeed, the communication after the EU-China Summit in the beginning of April demonstrated the increasingly complex and tense relationship between the Western world and China. However, so far China has been careful not to irritate the Western countries too much by its stance on the war so that the probability of Western countries implementing sanctions directly also on China has remained limited. According to the available information, Chinese banks have followed the sanctions on Russia and also Chinese exports to Russia have collapsed – probably partly due to the ban on certain high-tech exports to Russia. Russia's assault has increased also international investors' worries about China's political risks. So far, however, the currency outflows have been limited compared to the size of the Chinese economy and may also partly reflect the weaker growth prospects due to the Omicron wave. In any case, China's international role is changing rapidly and it will be one of the main topics in the global financial markets in the coming years.
Also, Lombard:
China is stuck. The desire to prevent aCovid-19 disaster is clashing with the political imperative of generating decent growth in 2022. We think growth is what gives and forecast TSL GDP at≤4%yoy (official 5% yoy). The Shanghai outbreak adds pressure to Beijing and will dent Q2 growth via its impact on domestic supply chains. More significantly, rolling lockdowns through 2022 add second-and third-order hits to confidence, consumption and wage growth, lowering the multiplier of forthcoming large stimulus efforts and making it harder to put a floor on the property sector.

From best to worst. After leading China in alpha and delta containmentShanghai is now under the strictest lockdown since the Wuhan response in 2020. The humanitarian and political costs of mismanagement are substantial and still rising. We have long maintained that China's zero Covidpolicy would persist in 2022, as healthcare (ICU beds, vaccination rates) and political considerations (the upcoming Party Congress) would lead authorities to err on the side ofcaution. Following the Shanghai outbreak, risk tolerance among central and provincial officials iseven lower than before. A relaxed approach is out of favour, while signs of potential outbreaks are met with more restrictive measures than two weeks ago. The link between cases and mobility restrictions has broken down: the number of regions classified as"medium risk" is now 258–a record high even as Covid cases outside Shanghai are falling.

Attempts are being made to adjust dynamic clearing to reduce its economic impact. Closed loop production is proving effective. However, a mooted new measure of "community spread" (opening areas selectively even as certain districts face rising cases), is unlikely to overcome the prevailing caution in Beijing and the provinces. China is likely to face more ad-hoc lockdowns for the remainder of the year. Faster stricter restrictions will probably prevent another Shanghai-type event, but the consumption and property sector recovery will be knocked back even further.

Rolling lockdowns hit confidence, wage growth and stimulus efficacy. Our main concern are the large second-and third-order effects hitting the weakest parts of the economy–namely, consumption and property. Flagging spending and real estate purchases are driven by feeble consumer confidence and wage growth. Covid-impacted services (tourism, accommodation, retail and catering) accounted for 25% of registered jobs in 2019 and the sectoral recovery hasbeen weak. Moreover, with manufacturing wages now slipping and the economic outlook anaemic, confidence and spending are likely to remain sluggish. This, in turn, will impair the effectiveness of stimulus efforts. Weak SME and household earnings/wages along with flagging consumer confidence lowers demand for credit and reduces the multiplier of fiscal and monetary policy, putting the onus more firmly on infrastructure spending as the driver of domestic demand.

Political discomfort is increasing, and, with it, stimulus efforts. For a number of weeks, we have been flagging the signs of panic and growing concern in Beijing. Events in Shanghai add to central authorities' worries, as evidenced by Premier Li's acknowledgement that "economic headwinds were more than expected." The statement is another pointer to growing pressure and, ultimately, rising stimulus efforts.  For some time now we have forecast greater easing, with infrastructure doing the heavy lifting, with monetary (price and quantity) and property-sector easing in supporting roles.

Beyond the political and Covid-management implications, the immediate impact of the outbreak is severe disruption to domestic supply chains. Road transport is facing the largest bottlenecks. In line with the zero tolerance approach outlined above, local authorities have enacted idiosyncratic strict entry/exit requirements. Some localities have gone as far as to create road blocks preventing exit from expressways. The result is 80kmof tailbacks across eight key intersections in the Yangtze delta (chart above). The State Council issued a new Covidout break directive noting that the top priority is"unblocking supply chains"–which underscores the gravity of the problem. As the Shanghai outbreak recedes and political directives to open expressways filter through,supply-chain disruption will ease; but it is already delivering a large blow to domestic manufacturing along with limited global supply-chain spillovers.

Covid vs growth conundrum adds uncertainty to the 20thParty Congress. As we have repeatedly noted, the central leadership is under pressure. The (temporary) reversal on "common prosperity" initiatives (internet and property), Covid difficulties, slower growth and the loss of Xially Li Qiang (Shanghai Party Secretary once tipped to take over as Premier) could provide an opening for non-Xi factions. The President will still get his "third term", but the composition of the Politburo and Standing Committee may not be weighted so heavily in his favour. The appointment of more technocratic officials and possible checks on power could ultimately prove positive for growth. We will cover this in detail as the Party Congress approaches.

Beijing faces tough choices as it attempts to avoid both epidemiological and economic shocks in a Party Congress year. We think growth will grind lower even as stimulus efforts are ramped up. This outlook feeds through to markets: we prefer infrastructure-related equities and are longCGBs and long USD/CNYin our Macro Strategy and EM portfolios.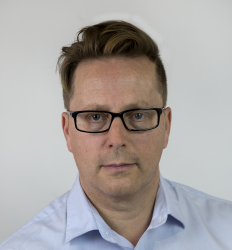 Latest posts by Houses and Holes
(see all)