The latest interest rate markets from Westpac show no more awakening to sense and still pricing 14 rate hikes by mid-2023:
 
Given house prices are already falling in Sydney and Melbourne, if markets are right, it will send prices into a downward spiral unseen in modern times.
There is no way to know precisely how far and fast prices would fall but the RBA cautions that every 1% move in rates shifts house prices by around 20%. So we are talking in the realms of a halving.
Obviously, this would shatter the economy if there were no commensurate offset. Is there anything in the pipeline to suggest one?
The only way that this could prove to be the case is if Australia enjoys another gigantic mining investment boom.  And by gigantic I mean as large as that which transpired post-GFC:

As you can see, the price driver is there for a renewed investment boom. But it is not on the books yet and is not likely to happen for a number of reasons.
The key price drivers of the boom are the bulk commodities of iron ore, thermal and coking coal. Of these, iron ore is in a structural glut and will attract no investment. Ditto for both coals are under ESG pressure permanently.
There are base metals and green metals but these are quite small by comparison to the bulks.
That leaves gas which could get a new project in WA but nothing like the east coast boom post-GFC.
In short, the prospect of another once per century mining boom just ten years after the last is slim so there is no economic tailwind that would require the room to drive interest rates so high.
I suspect that we'll see a few hikes running into a major global bust as the European war and energy shocks, Chinese property and OMICRON shocks, and US interest rates shock combine. We might get a 5-10% house price correction before the RBA is begging everybody to buy houses again with cheap money.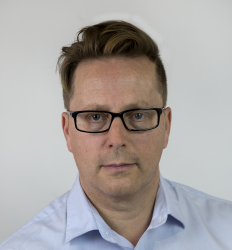 Latest posts by Houses and Holes
(see all)