As ANZAC day 2022 is upon us Australia faces twin crises enough to make the most hardy digger's toenails curl.
The first is that China has done a deal to build a naval base in the Solomon Islands with the sole purpose of directing military coercion towards Australia. China's goal is to break the ANZUS treaty and to occupy American hegemonic structures in the South Pacific.
The second is that we have a broken political system tearing itself apart over the issue approaching an elelction.
These two are not coincidental. China's timing is cunning and destructive.
As Chris Joye wrote today:
The spectre of Chinese nuclear submarines, destroyers, fighters and bombers based in the Solomon Islands, merely 1752 kilometres from Australia's mainland (and closer than New Zealand), brings the looming prospect of global conflict right to our doorstep.

…The constant prevaricating and delays from both sides of politics is totally unacceptable. Australia requires decision-making speed and strength. And we need the fortitude to be able to resist China and its many influence agents who seek to control the national narrative.
It is totally unaccetable that both politcal parties play politics over the issue. This is a national emergency and existential threat unparalleled since WWII.
Nor is it good enough to offset this deal with future weapoans. If the South Pacific is militarised by China, Australia and New Zealamd will never be the same again. We will be halfway down a slippery slope to defacto tyranny within a decade.
Yet ANZUS has within it an overwhelming abundance of assets to not only wipe out this Chinese feint but to ensure that it not dare to seek similar deals again for decades. These can deployed without firing a single shot in anger.
All it takes is the invokation of ANZUS to mobilise a mutlnational naval force to the Solomon Islands. Led by the US Pacififc Fleet, it can sail into Guadalcanal and present the S0lomons with a deal too good and overwhelming to refuse.
The Solomons' Sogavare Government has pivoted to China owing to internal security concerns and money. ANZUS can resoleve both of these with ease by bringing together the states of the Pacific family in a new peacekeeping force and a Marshall Plan for the entire Pacific that explicitly excludes China because it is a tyrrany.
Some of the niceties of this can be sorted out later. Urgency is paramount. It will be enough to get the forces to the Solomons to get the deal done. The island nation will have no choice. If it wants to play the game of gunboat diplomacy then let's play.
If this is done, ANZUS will be strengthened not weakened by the attempted Chinese occupation. Japan and Korea might also be brought in, though that is not necessary.
The world is distracted by Russia but that is not the main game. The Asia Pacific is where the contest of our time will take place and ANZUS could strike a decisive blow right now to ensure that China is contained behind the first island chain for decades to come.
This is an opportunity as much as a threat for the politicians of Washington and Canberra to restore public faith in democracy.
ANZUS has within it the provisions to do this even if it is not mandatory:
The Australia, New Zealand, United States Security Treaty (ANZUS or ANZUS Treaty) is a 1951 non-binding collective security agreement between Australia and New Zealand and, separately, Australia and the United States, to co-operate on military matters in the Pacific Ocean region, although today the treaty is taken to relate to conflicts worldwide. It provides that an armed attack on any of the three parties would be dangerous to the others, and that each should act to meet the common threat. It set up a committee of foreign ministers that can meet for consultation.
There is no time to waste. On ANZAC Day 2022, PM Scott Morrison and Opposition Anthony Albanese must unite and invoke ANZUS such that the US sails to the Solomons out of moral obligation.
There is nothing but upside for all concerned.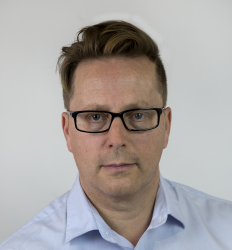 Latest posts by Houses and Holes
(see all)