The Coalition's Agricultural Visa program came into effect in October and provides pathways for permanent residency for workers from 10 South-East Asian nations provided they pledge to become indentured with an employer for at least three years.
The requirements attached to the "Horticulture Industry Labour Agreement" relating to these visas are also very loose:
The HILA will allow Australian businesses in the industry to sponsor overseas workers across 31 occupations, and provides concessions to standard skilled visa requirements.

Key features include:

additional occupations not on existing Skilled Occupation Lists
salary concession (10 per cent discount on the Temporary Skilled Migration Income Threshold, currently $53,900 per annum)
age concession (up to 50 years of age)
English language concession
pathway to permanent residence.
Tellingly, several of the employers that signed onto the Agricultural Visa scheme have previously been fined or suspended for exploitation:
The government's list of 11 labour hire firms approved to import workers under the controversial Agriculture Visa scheme shows at least three, Agri Labour, Sim Fresh and MADEC, have controversial records on labour rights…

Agri Labour paid large settlements to a group of workers from Vanuatu after the workers said in 2018 they were paid as little as $8 an hour and suffered nose and ear bleeds from exposure to chemicals at a tomato farm. The Brisbane-based company was subsequently suspended by the federal government from importing workers under a seasonal labour program.

In 2017, the owner of Sim Fresh, Giuseppe Simonetta, was convicted and fined $100,000 in the County Court for using illegal labour at his Victorian farm. MADEC, meanwhile, had previously pressured farmworkers to quit a union.

Despite this record, industry sources described MADEC and Agri Labour as at the more reputable end of industry practice.

The ACTU has warned the Agriculture Visa has fewer workplace protections than other existing temporary labour programs such as those covering farmworkers from the Pacific and Timor Leste. The farm sector has the worst labour conditions in Australia with temporary migrant and undocumented workers routinely underpaid and mistreated…

"Instead of cleaning it up, [the Coalition] decided to, in fact, introduce a scheme that has less protection. And they tout this as the reason that they're doing it."
Yesterday, Labor confirmed that it would effectively scrap the Agricultural Visa program if it wins office and would instead pay travel costs associated with bringing workers from the Pacific to Australia and offer them and their families pathways to permanent residency:
The Opposition says an Albanese Labor government would instead establish a new agriculture stream within the existing Pacific Australia Labour Mobility (PALM) scheme…

Labor says its government would also pay the up-front travel costs of Pacific workers travelling to Australia, allow Pacific workers to bring their families to live and work here, and promote permanent residency on a new Pacific Engagement Visa…

Victorian Farmers Federation president Emma Germano said Labor had not consulted key farmer groups on the new policy.

"If this is what the position is, that's what we've been waiting two years to hear about — well then, how disappointing," she said.

"It sounds like we are getting rid of the Ag Visa and we're just going to dress up the Pacific Labour scheme."
The Pacific Island Labour Mobility Scheme is widely regarded as being the best regulated farm visa program. Yet it too has been exposed for "modern slavery", as have all existing forms of farm visas.
MB has argued repeatedly that giving farmers easy access to migrant labour is a mistake. Not only does it encourage exploitation and push down wages, but it also stifles Australia's long-run productivity growth by discouraging farms from adopting labour-saving technologies and automation.
Put another way, without such easy access to cheap migrant labour, Australian farms would be forced to lift wages and conditions to attract local workers. These higher wages would, in turn, incentivise farms to invest in labour-saving technologies and automation, lifting the economy's productivity.
A new report from the Australian Bureau of Agricultural and Resource Economics and Sciences (ABARES) supports my view, showing that farms have become more productive over the pandemic, producing the same amount of output from less workers by doing things smarter.
Recent reports (here, here and here) also showed how Australian farms have adapted to labour shortages by investing in productivity-enhancing automation.
There is a reason why advanced nations offer the highest pay, are most productive, and enjoy the highest living standards. All three issues are inter-related.
Allowing farms and other industries to continuously import thousands of migrants to work for peanuts was always deleterious for wages, productivity and living standards.
The key ingredient for Australian industry and the economy to flourish is productivity-enhancing automation, not the endless exploitation of migrant labour.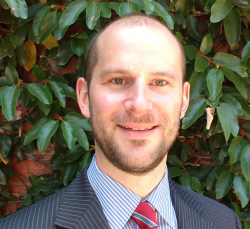 Latest posts by Unconventional Economist
(see all)