For years MB lamented how Australia's public service has been stripped raw by decades of government outsourcing, waves of senior redundancies, and a preference for governments to seek advice from paid consultants.
The end result is that the "frank and fearless advice" that the public service was once renowned for has vanished, replaced by spin and purchased analysis designed to support a pre-conceived political agenda.
This view was supported by a recent Senate Committee report, entitled "APS Inc: undermining public sector capability and performance", which labelled consultants "ticket clippers" and "rent seekers", and claimed they have contributed to the politicisation of the public service.
Shadow treasurer Jim Chalmers also believes that a lot of money is being wasted on contractors and consultants by the federal public service. Chalmers has committed Labor to seek cost savings of $3 billion over the next four years by slashing government use of consultants, contractors and labour hire firms:
Labor's 13-page economic plan and budget strategy – which was panned by senior Coalition figures as a "pamphlet" – commits to slashing costs on consultants, contractors and labour hire by 10 per cent in Dr Chalmers' first budget, and banking savings of $3bn over the forward estimates.

Opposition finance spokeswoman Katy Gallagher said Labor would abolish the government's arbitrary Australian Public Service staffing cap and spend ­almost $500m under a first-phase "strategic reinvestment" to hire more frontline bureaucrats…

Labor's commitment to scale back APS outsourcing and hire 1080 frontline workers at Services Australia, the Department of Veterans' Affairs and National Disability Insurance Agency is expected to be the first in a series of recruitment drives to expand the bureaucracy.
Outsourcing public sector work to consultants hasn't actually saved taxpayers money. Instead, public servants' wages are replaced by more expensive external consultants, while the efficacy of policy is continuously politicised and degraded.
Drain the swamp.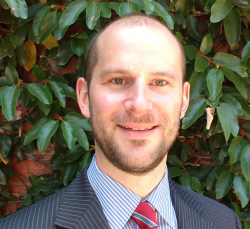 Latest posts by Unconventional Economist
(see all)