Two weeks ago, Labor stated that it would not commit to increasing the $46 a day JobSeeker payment and axed its planned review of the unemployment benefit if it won the upcoming federal election:
The policy position, confirmed by shadow assistant treasurer Andrew Leigh in an Australian Council of Social Service forum on Tuesday, has left welfare groups "deeply disappointed."

Dr Leigh told the forum while he accepted it would be "a challenge" to live on the $46 a day Jobseeker, Labor was examining a broader range of policies to ease cost of living pressures for poorer Australians.

Asked by ACOSS chief executive Cassandra Goldie to clarify Labor's position on the Jobseeker payment, Dr Leigh said "we haven't committed to an additional increase."

And he confirmed the review proposed by then Labor leader Bill Shorten into the then NewStart payment in 2019 had been shelved.

"We don't have a plan for an independent review at this stage," Dr Leigh said.
However, "star" labor members contesting the upcoming federal election strongly support a boost to the JobSeeker payment.
Andrew Charlton – Labor's candidate for the marginal NSW seat of Parramatta – said that increasing the unemployment benefit "made good economic sense and was the right thing to do". Louise Miller-Frost – Labor's candidate for the South Australian marginal seat of Boothby – also says she would like to see an increase in the JobSeeker rate:
[Charlton] said it was "very hard to understand" why increasing the payment wasn't "a big priority"…

"The pandemic helped us answer the age-old question about the generosity of social payments; it taught us that giving more money to lower income people has many positive benefits both to them and to the community"…

Louise Miller-Frost, a prominent South Australian social service advocate and Labor's candidate in the marginal Adelaide seat of Boothby, went even further, saying the jobseeker rate set by the Coalition represented "intentional cruelty against the most vulnerable, least advantaged in our community" and suggested Australia was "no longer the lucky country"…

Asked if she stood by the comments, Miller-Frost told Guardian Australia she wanted to "see an increase to jobseeker"…

Privately, the opposition's move on jobseeker has been met with dismay among some Labor figures, while Lisa Chesters, the MP for Bendigo, has said publicly that she disagreed with the new position.
Regular readers will know that MB has campaigned long and hard to raise JobSeeker for the simple reasons that it has fallen well below both the Aged Pension and minimum wage: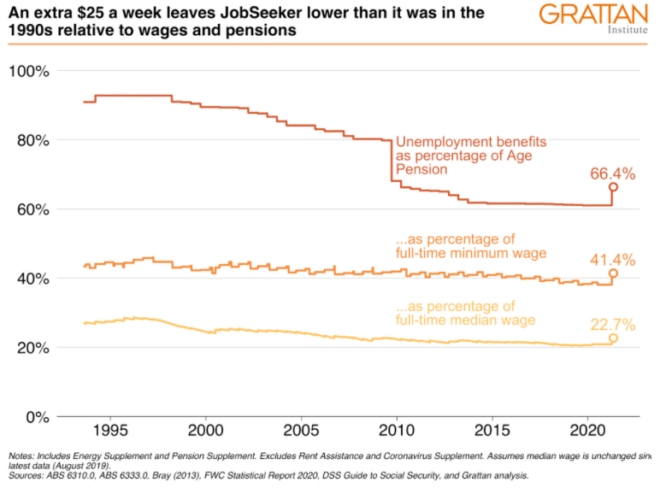 It is well below the poverty line: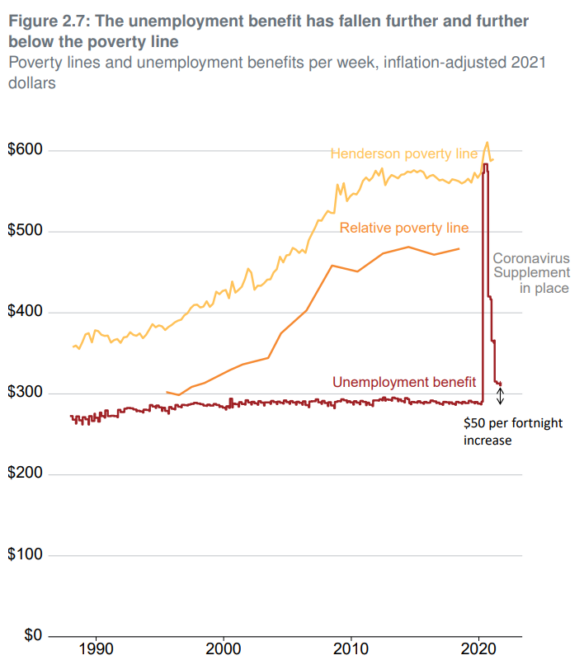 Australia's unemployment benefits are the second lowest in the developed world: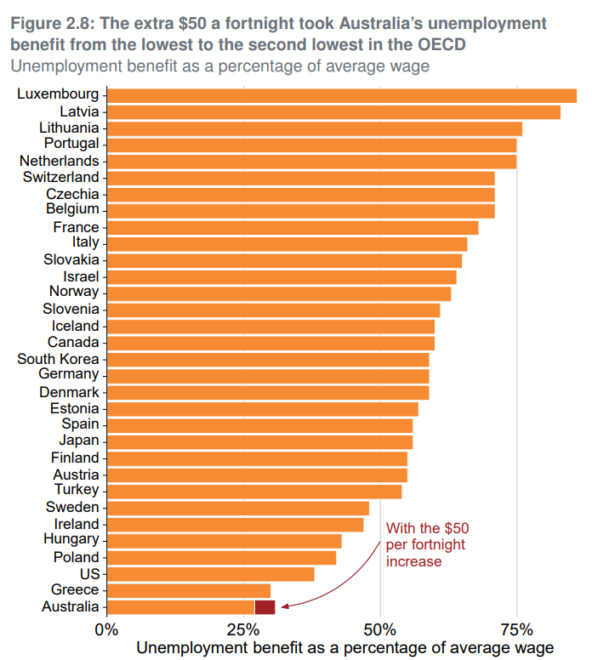 And a higher unemployment rate would help put a floor under weak real wages.
What is the point of Labor if it can't even do the basics for workers and the unemployed and it is merely a Coalition-lite party that endorses pretty much the same neoliberal policies?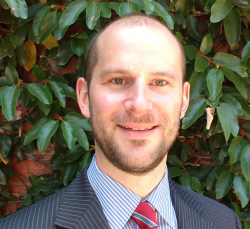 Latest posts by Unconventional Economist
(see all)