In 2019, Drew Pavlou – the student facing expulsion from the University of Queensland (UQ) over its sordid links with the Chinese Communist Party – explained how China has infiltrated Australia's universities, most notably via its operation of Confucius Institutes:
Confucius Institutes, educational institutes funded and run by the Chinese party-state, have come under intense scrutiny in recent years for "repeatedly straying from their publicly declared key task of providing Mandarin Chinese language training" in favor of disseminating Chinese state propaganda. In 2015, China's then-vice premier awarded [then UQ vice chancellor Peter] Hoj the Hanban "Outstanding Individual of the Year Award" for his "contribution, guidance and support to the UQ Confucius Institute and the Confucius Institute global network contributions to the promotion of the Confucius Institute network worldwide." He only resigned from his position on the board of Hanban in December 2018 after being informed that his activities would have to be declared under Australia's Foreign Influence Transparency Scheme…
Australia has 13 China-backed Confucius Institutes operating on university campuses. These Confucius Institutes are fully funded subsidiaries of China's Ministry of Education.
Their formal mission is to promote Chinese language and culture, and therefore give an uncritical view of Chinese society, as well as provide direct influence inside our universities.
Australia's universities have also signed agreements explicitly stating they "must accept the assessment of the [Confucius Institute] Headquarters on the teaching quality" at their centres.
Göran Lindblad, former vice president of the Parliamentary Assembly of the Council of Europe and a former Swedish Parliament member, explains the dangers of these Confucius Institutes below:
Here's the money quote:
"The main purpose [of Confucius Institutes] is to indoctrinate people and gather information for the totalitarian regime. These are the two main goals that are not spoken. And with budgets reduced, a lot of universities have been interested in having  Confucius Institutes paying for the education in Chinese language, Chinese culture, etc. Same in the 1930s with Mussolini's language institutes…"

"These Confucius Institutes are integrated into the universities. So there is an excellent opportunity to do infiltration work, also spying, indoctrinating the students in the communist thinking. And all of the teachers from the Confucius Institutes are of course controlled from Beijing… The CCP controls the Confucius Institutes".
Yesterday, Fairfax reported that the Indian High Commission has also interfered with Melbourne University, stifling free speech:
A group of academics has quit the Australia India Institute at Melbourne University, citing concerns for academic freedom and alleging interference by the Indian High Commission.

A letter signed by 13 affiliated fellows sent to Vice-Chancellor Duncan Maskell on March 29 alleges the Indian High Commissioner to Australia has intervened in the institute's activities and there have been repeated instances where research or views that are unflattering to the image of India had been blanked…

The institute was designed in 2009 to strengthen relations with India, which at the time had been fractured by reports of attacks against Indian students in Australia…

"As experts on India, we have doubts that [the institute's] quasi-diplomatic focus is consistent with, and furthers, the mission of the university," the March letter says.

It follows another letter sent in 2020 to the deputy vice-chancellor, international, Michael Wesley, expressing concern that the institute's focus on the bilateral relationship restricted the ability of its scholars to engage critically with topics that might displease the Indian government.

The academics claim there was a reluctance to publicise commentary on caste and race, and that official events had "carried the flavour of propaganda". They say events on India that were "likely to be controversial" have been discouraged.
It is no surprise that China and India are Australia's two biggest sources of international students. Always follow the money.
Australia's universities have lost their social license to operate and deserve a royal commission into their misconduct examining universities':
Links to the CCP;
Over-reliance on international students and the networks behind this recruitment;
Collapsing entry and teaching standards, both of which have been dumbed down for foreign kids;
Persecution of whistle-blowers (e.g. Gerd Schroder-Turk and Drew Pavlou);
Over-casualisation of academic staff and endemic wage theft from these same staff;
Growth of well-paid non-academic staff numbers at the expense of academics; and
Putting dollars ahead of lives by incessantly lobbying to open Australia's borders throughout the pandemic.
These institutions now operate like the very worst blood sucking corporations.
It's time to drain the swamp.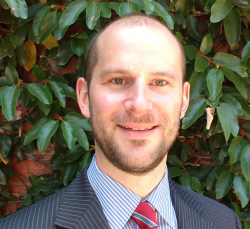 Latest posts by Unconventional Economist
(see all)