Calculated Risk recently argued that the correct analogy for the US property market this rate hiking cycle is not 2008 but the 1970s. Back then, prices fell in real terms while posting slight nominal gains but the real action was in new starts which boomed and busted with inflation and rate cycles. That pattern may well be already playing out. Morgan Stanley has more. 
—
Home Price Growth Holds in Near Record Highs: After a brief period of deceleration, home price growth has remained steadfast right around +19%-it accelerated this past month from 18.8% to 19.2%. While home price data is lagged, and therefore the full extent of the increase in mortgage rates that we have experienced is not yet reflected in the numbers, affordability pressures had been growing well before the experience of the past several weeks. This deteriorating affordability is becoming apparent in housing activity, but not home prices. We believe the primary reason for that has been a supply environment that continues to plummet. In fact, rising mortgage rates themselves are contributing to this dearth of supply. The overwhelming majority of mortgages outstanding today are fixed rate. This means that current homeowners are not seeing their monthly payments rise as mortgage rates increase. Instead, they are more likely to be locked into their current home, as moving would entail taking out a mortgage at a much higher rate on the purchase of their subsequent home. Put another way, while rising mortgage rates decrease affordability for first-time homebuyers, they also decrease supply from existing homeowners, and that seems to be putting upward pressure on home prices and should continue to support home prices going forward.
Demand Down: Two months into the year, we are starting to see some weakness in demand statistics. Existing home sales are down 3% compared to 2021 while new home sales are down 12% from an admittedly strong beginning to last year. Pending home sales were down 5% YoY in February which should portend further declines ahead. Putting these numbers in context, despite the YoY weakness to begin 2022, this would represent the 2nd highest transaction volumes through the first two months of the year for both new and existing home sales since the GFC. However, as affordability pressures build, we do expect activity–especially in existing home sales–to fall further. Purchase applications are already pointing toward this slowdown as they decoupled further from 2021 levels throughout March and early April, now down over 10% YoY.
Curve Inversion and US Housing: The 2s/10s curve inverted late last week, and while it is not inverted as we write this, our Interest Rate Strategists expect it to end the year inverted. In Curve Inversions and Housing we examine what this has implied for home prices and housing activity historically. While home prices have fallen after some periods of curve inversions, they have continued to climb through others. The common denominator there has been supply. We expect supply to continue to provide support to home prices. While home price growth might slow, it will remain positive. On the other hand, demand does normally fall during or shortly after curve inversions. The ingredients for this decline in transaction volumes are already in place and we are in fact witnessing the beginning of this slowdown.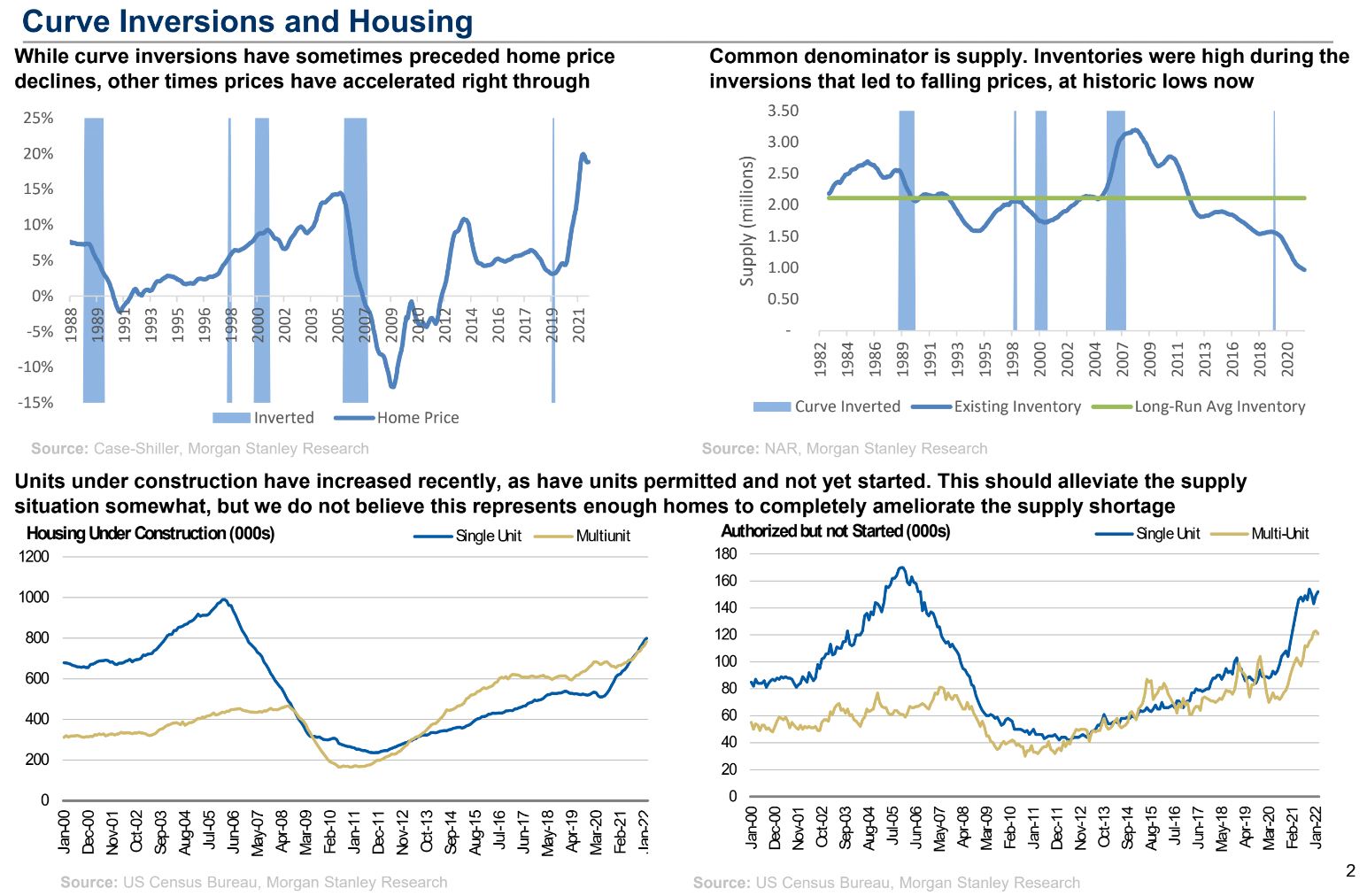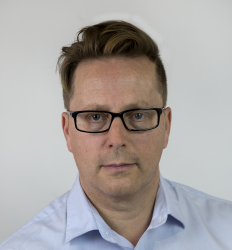 Latest posts by Houses and Holes
(see all)