Recall that the Morrison Government in late November announced its intention to import at least 200,000 migrant workers into Australia by July 2022:
"We are working on a figure of 200,000, it may well be more than that but we will be actively looking to bring as many people into Australia as soon as we possibly can" – Karen Andrews, 22 November 2021.
Last week, the Australian Bureau of Statistics (ABS) released overseas arrivals and departures data for February, which revealed that a net 18,530 permanent and long-term arrivals landed in Australia in February, pushing the quarterly intake to 44,700: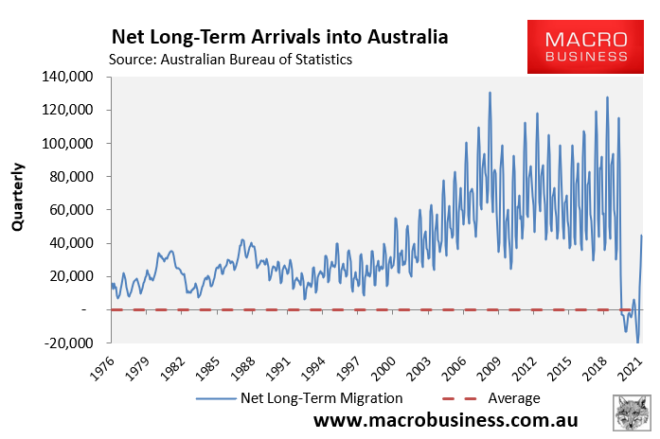 Annual net permanent and long-term arrivals also edged further into positive territory (+26,890), which suggests that the official net overseas migration figures should also turn positive: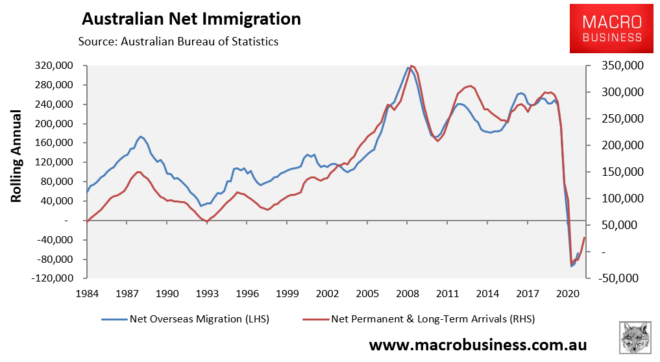 However, international student arrivals remain soft with only 24,480 arriving in the three months to February 2022. This was well below the 165,860 that arrived in the same period in 2020 (just before Australia's international border was shut to COVID) and the 212,310 that arrived in the same period in 2019: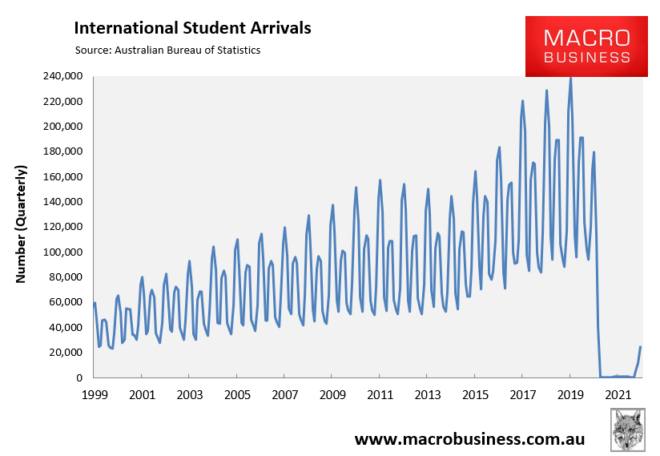 Australia is facing intense competition for international students from countries like Canada, which have dramatically increased work rights and access to permanent residency. Accordingly, Australia is no longer the preferred destination for international students.
Given the overwhelming majority of Australians do not support a return to mass immigration, most will be happy with this situation. Lower student arrival numbers necessarily means the federal government's lofty 240,000 strong net overseas migration target will be harder to achieve.
International students have become Australia's major funnel to our immigration program. Many come here primarily for work rights and/or permanent residency, rather than to obtain an education.
In turn, Australia's universities basically became 'middle-men' to the immigration system, behaving more like migration agents and degree factories to maximise student fees. They lowered entry standards to maximise student numbers. Cheating is rife. There's immense pressure on staff to pass these students. And the net result is a lower quality system.
Let's hope student numbers never return to the insane levels experienced pre-COVID.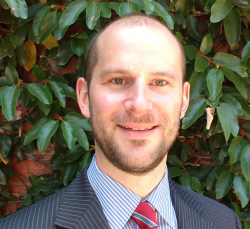 Latest posts by Unconventional Economist
(see all)