Wow, this is a great read from Stuff. If the LNP had the slightest insight and due diligence, it would have run a mile from this fruitcake. 
It never ceases to amaze how damaging one toxic personality can be to a wider group. 
—
ScoMo Dundee: A future Aussie PM's role in New Zealand's great tourism wars
Scott Morrison was barely 30 when he was headhunted by Tourism Minister Murray McCully to head a brand new Government department, the Office of Tourism and Sport.
Within weeks of his arrival in Wellington in 1998, the future Australian prime minister had plunged headfirst into a messy political saga – dubbed by media at the time as 'the Tourism Wars'.
"Like a cross between Rasputin and Crocodile Dundee," was how former Dominion Post political editor Nick Venter described Morrison after the extent of his involvement in the scandal was revealed.
"Here he is, whispering into the minister's ear about the board," wrote Venter. "There he is, crashing through the undergrowth without regard for reputation or bureaucratic convention."
Scomo's fingerprints were all over the ousting of the chairman, deputy chair and chief executive of the New Zealand Tourism Board. The three men received nearly $1 million in secret payouts.
A damning auditor-general's report later found Morrison had enthusiastically overstepped his remit by recommending their dismissals.
The fallout would eventually force McCully to resign, and a series of embarrassing missteps by prime minister Jenny Shipley's handling of a connected scandal arguably contributed to her Government's defeat to Labour's general election victory in 1999.
According to interviews with tourism and political figures who dealt with him, Morrison had a jarring Aussie swagger which didn't sit well with the beige brigade of the late 1990s Wellington civil service. Others recall an intelligent young man, a "nice guy".
Morrison would return to Australia a year before his contract was up, with the insults of a future Speaker of the House ringing in his ears.
100% Pure Farce
In 1998, a nascent tourism industry in New Zealand had yet to hit its groove.
"International marketing efforts were a hodgepodge of vested interests, sending uncoordinated and discordant messages," according to a Tourism NZ report.
With Auckland due to host the America's Cup and APEC in the coming years, McCully dreamed of transforming his hometown into a major event-friendly mecca.
He looked longingly across the ditch at how Melbourne had woven sport and tourism into the fabric of the city, and decided to form the new Office of Tourism and Sport to work alongside the New Zealand Tourism Board.
"Upcoming events such as the America's Cup and the World Golf Cup are just as much tourism events as they are sports events so it makes sense for one Government policy unit to straddle both," he said in a press release at the time. (McCully did not agree to an interview for this article)
First order of business was to find a chief executive, and who better than an Australian to be his straddler in chief. Enter Scott Morrison.
Looking young for his 30 years, Morrison had already held senior roles at the Australian Tourism Task Force and Tourism Council.
By the time the solidly-built former front row forward arrived in 1998, McCully was already agitating for change at the top of the New Zealand Tourism Board (NZTB).
McCully had demanded reviews of costs, overheads, executive marketing skills, and board leadership.
Within weeks of his arrival, Morrison was quietly advising the minister of "serious misgivings" about the board.
After four months in the job, he had commissioned what would be a highly critical report from PricewaterhouseCoopers to review the Board's structure and costs.
"I intend that this review be undertaken quietly and discreetly," Morrison wrote in an email to then-chief executive Peter Winter.
When the report was delivered weeks later, Morrison believed there was sufficient fault to get rid of NZTB chairman Bryan Mogridge and deputy chair Michael Wall.
Mogridge, Wall and Winter were soon gone, at a cost to the taxpayer of more than $900,000.
Adding to the toxicity was confusion around the role of the new tourism body that Morrison was heading up, and exactly who was supposed to be doing what.
An auditor-general's report, titled the Inquiry Into Certain Events Concerning the New Zealand Tourism Board, would later find from the beginning of Morrison's tenure, there was no clear direction of his role and responsibilities.
Queenstown mayor Jim Boult, then a NZTB board member, recalls the board and McCully clashing over how New Zealand should be marketed to the world.
The board concluded that a global brand campaign was the way to go, and the minister was more supportive of tactical marketing in different countries.
The board's desire for a single global marketing campaign would eventually win out, and 100% Pure New Zealand was born.
Boult recalls Morrison as being highly intelligent. "He knew what he was doing, a nice guy. But we had a different view on things."
Fellow board member Gerry McSweeney, who resigned from the NZTB and later blew the whistle on the payouts, has a different recollection.
"He had an arrogance, which is maybe the Australian way of doing things, but it's not the Kiwi way of doing things."
Another person, who spoke on condition of anonymity, also recalls Morison as cocky. "I recall he was described as Murray's rottweiler. I was surprised when I read that, 'not much of a rottweiler' I thought."
Morrison's chief press secretary Andrew Carswell did not respond to a request for an interview.
'New Zealand On The Edge'
In January 1999, amid mass resignations from the NZTB, former prime minister Jenny Shipley appeared at a glitzy bash in London to launch a new tourism campaign.
The "New Zealand on the Edge" marketing campaign had been born out of a parallel political saga.
Shipley had close ties to Kevin Roberts, the New Zealander who headed Saatchi & Saatchi's worldwide operations. Saatchi & Saatchi had been awarded a $30 million contract to market New Zealand to the world.
At the same time McCully was taking a blowtorch to board expenses, board members were complaining that Saatchi & Saatchi had made little progress on its campaign.
Shipley faced questioning in Parliament over her relationship with Roberts, and in particular a dinner they'd had together in August 1998.
Shipley at first denied the dinner had taken place, then said the dinner did happen but tourism was not discussed, and finally admitted tourism was discussed but not Saatchi's contract.
Then a letter from Roberts to the Tourism Board surfaced, dated shortly after the August dinner, in which he confirmed the contract had been discussed. He later retracted those comments and Shipley made a personal statement on the steps of Parliament, denying she had misled the House.
Barely a year out from a general election, it was a public relations disaster for the Government.
'New Zealand on the Edge' may have aptly summed up the civil war engulfing the tourism industry, but as a global marketing campaign it didn't stick.
In March of 1999, with new leadership in place, Saatchi & Saatchi were fired by the Tourism Board. It found the final proposals would cost too much and would not necessarily bring more tourists to New Zealand.
Boult briefly stepped in as acting chief executive and acting chairman of the board to right the ship after the exodus.
One day he received a call from the boss of their new ad agency M&C Saatchi, who simply said to him: "When the dust settles, I've got a good idea for you".
That idea was 100% Pure New Zealand.
"In terms of national tourism marketing it's probably the success story of the world," Boult says.
Legend has it that he 100% Pure New Zealand logo was conceived by three ad men on a flight from Australia to New Zealand.
Initially the line was "Pure New Zealand", but M&C Saatchi art director Alan Morden wasn't satisfied.
"What gave it the magic was the addition of '100%", he told a Tourism NZ report into the campaign.
Success has many fathers, and Gerry McSweeney recalls that Scott Morrison also tried to take credit for coming up with the slogan.
"Which of course he didn't."
In an interview before his departure, Morrison appeared to have grown fond of his adopted hometown of Wellington, describing it as having "all the benefits of Melbourne without actually having to be there".
With a politician's poise for sensing the right answer for the right audience, Morrison described New Zealand as a "bit of a nirvana – in Sydney, rugby usually takes second place to the league".
In March 2000, with a new Labour Government in power, Morrison resigned with a year to go on his contract, and returned to Australia.
In a parting shot, then sports minister and now House Speaker Trevor Mallard laid the blame for problems at the Office of Tourism and Sport squarely with Morrison.
Australian standards of public sector behaviour "are lower than ours," Mallard told the NZ Herald.
"My experience with Australian politicians is that rules and ethics are not as important to them as they are to New Zealanders."
When asked this week if the comments were a fair reflection of his opinion at the time, Mallard said: "I'm not making any comment."
That year the Office of Tourism and Sport was quietly folded into the brand new Ministry of Economic Development.
Morrison went on to head up Tourism Australia, where he was credited with coming up with another catchy tourism slogan, "So where the bloody hell are ya?", which implored tourists in 2006 to visit the Lucky Country.
Morrison became a Federal MP in 2007, and Immigration Minister in 2013, overseeing the controversial Operation Sovereign Borders policy, before bring promoted to Treasurer in 2015.
In 2018, perhaps deploying some of that Rasputinesque cunning, he somehow bisected the two favoured leadership contenders Peter Dutton and Julie Bishop to succeed his friend and ally Malcolm Turnbull as Prime Minister.
The next year he won a general election he'd been expected to lose, and was praised for his simple election messaging.
Morrison's tumultuous period in Wellington had reportedly been pored over by his political opponents during the campaign, but it was not used to publicly attack him.
Then in December 2019, Australia experienced its worst bushfire season in decades.
As scores of wildfires burned out of control, and hopelessly under-equipped volunteer firefighters battled bravely over Christmas, Morrison departed the crisis-hit country for a Hawaiian holiday.
The "where the bloody hell are ya" slogan was deployed by Morrison's critics to devastating effect.
Mathew Rumble, one of the Cobargo locals who insulted Prime Minister Scott Morrison, posts a graphic re-enactment of his bushfire survival on Facebook.
Gerry McSweeney, who went on to head Forest & Bird, sees parallels between the Morrison he encountered in the late 1990s and the Morrison who once brought a block of coal to the Australian Parliament, smirking as he waved it at the Opposition from the front benches.
"You would think that with every fire chief in the country linking the fires to the climate crisis he would have listened.
"You would expect someone to take a bit of notice, but he's been incredibly reluctant to do this. Maybe that was some of the stubbornness he showed at the Tourism Board."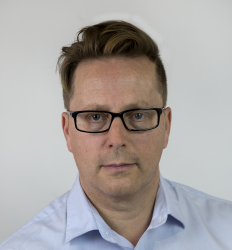 Latest posts by Houses and Holes
(see all)