BofA with the monthly fundie survey. Note the extreme commodities long into extreme global recession risk. Everybody is positioned for stagflation but if we get the growth shock instead then they'll all be forced to puke commodity positions. This hoarding is where the shortages are coming from not fundamentals.   
—
FMS bottom line: April FMS is bearish as fear of fast & furious Fed sends global growth optimism to all-time low, keeps Wall St stability risks high; though not as bearish as war-shocked March FMS, sentiment is poor (BofA Bull & Bear Indicator back down to 2.0 "buy signal"); we remain in "sell-the-rally" camp as Profit-Policy set-up means Jan/Feb sell-off was appetizer not main course of'22 (Chart 1).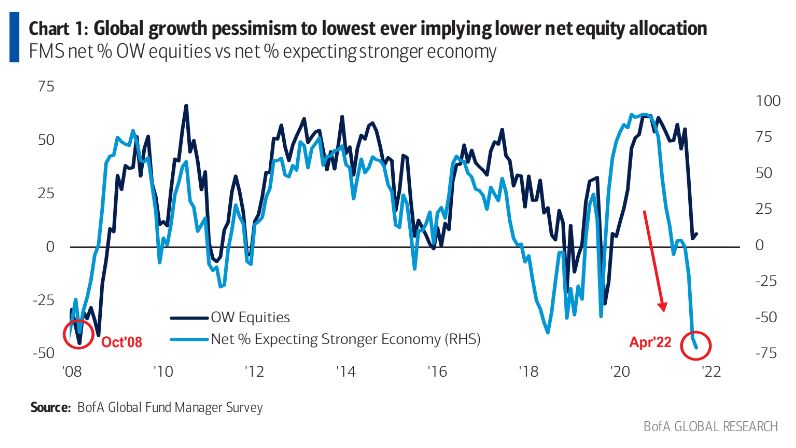 FMS on Policy: Fed expected to hike 7 times (up from 4), tightening cycle ends H1'23; risk of monetary policy [email protected] all-time high (83%); Fed"put"@ 3637 on S&P500.FMS on Macro: global growth optimism @ all-time low (-71%), most since Aug'08 predict stagflation, though most expect today's hot inflation to cool next 12 months.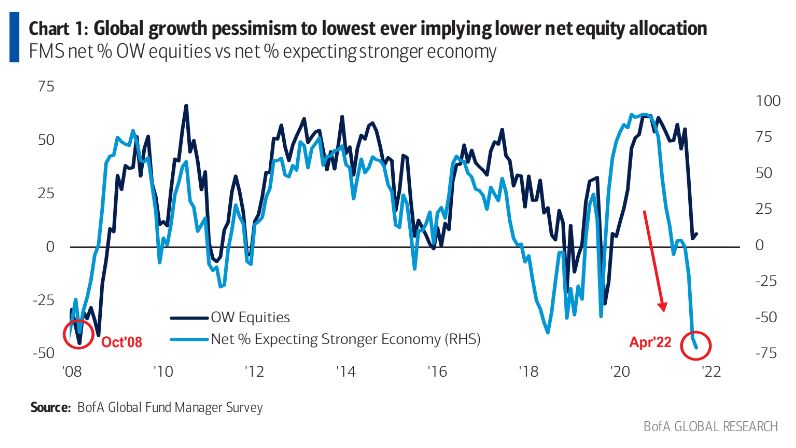 FMS on Risk: cash levels drop to 5.5% from uber-high 5.9%; #1"tail risk"= recession,#2 hawkish central banks, #3 inflation, while Russia/ Ukraine falls to #4 tail risk; FMSFinancial Market Stability Risk index remains v high & consistent with S&P500 <4000.

FMS on AA, Sectors & Styles: allocation to commodities record 38%, real estate 19%, stocks 6%, bonds-68%; #1 most"crowded trade"= long oil/commodities; modest April rotation to banks & tech, but biggest "longs" are cash, commodities, resources, healthcare, biggest "shorts" are bonds & cyclicals such as industrials & discretionary.


FMS contrarian trades: bears position for recession in' 22 via "long bonds-short commodities", "long utilities-short banks/tech"; in contrast, bulls position for soft landing via"long EU/EM, short US/UK", "long industrials-short healthcare".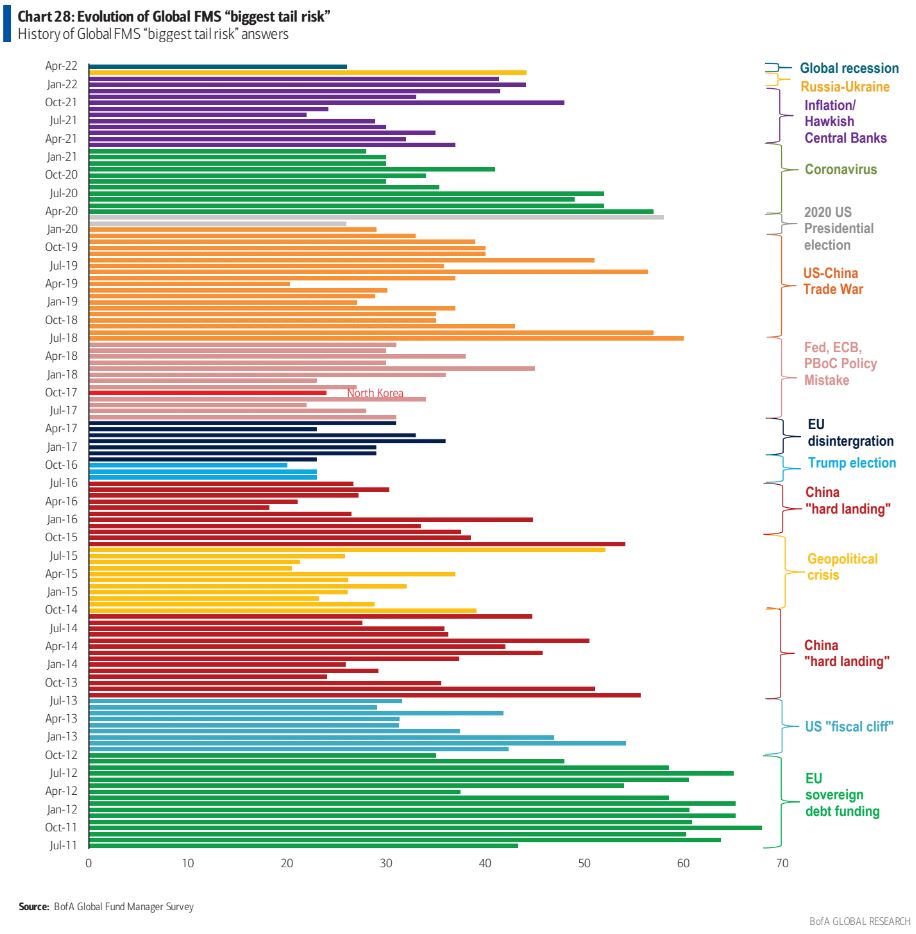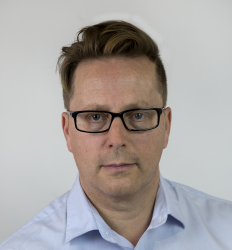 Latest posts by Houses and Holes
(see all)