Former ASIO, ONA and RAMSI head, Nick Warner, today:
It's not that no attention was paid to the South Pacific. In the 1990s Labor's Gordon Bilney worked hard to strengthen relations, followed by Richard Marles a decade later. Alexander Downer focused a lot of successful effort on PNG (Sandline and the Bougainville peace agreement that ended a brutal and bloody conflict) and Solomon Islands (the Regional Assistance Mission to Solomon Islands – RAMSI).

…So good things were done, but none of it was enough, and certainly not enough when China started to ramp up its presence and influence a decade ago.

…Sometime after 2015 it became clear in Canberra that China was looking at sites for a naval base in the South Pacific. Oblivious until that point, we were sleepwalking into a new and dangerous strategic environment: a Chinese naval base or facility in the South Pacific would seriously complicate Australia's security, depending on its size, nature and location, and require a significant increase in defence spending (well above the current 2 per cent of GDP) and changes to the force structure of the ADF.

…it was clear that if we slipped up, were too slow, or were less adroit with our diplomacy, we would wake up one morning to the news that China had signed a security agreement with one of our neighbours. And, of course, that is what happened a week or so ago.

…Morrison has shown personal interest in the South Pacific and his Step-Up was a welcome and important move. But it should have been the first of many steps on a long journey, not a one off beefing-up of resources and attention. That was never going to be enough.

And our position on climate change has undermined our standing, importantly with Prime Minister Bainimarama in Fiji.

Labor is right to be talking about more aid, more seasonal workers and about defence force training in Australia.

But that's the easy part. What is needed is a fundamental resetting of our political relationship with the countries of the South Pacific.
Warner does his best to be diplomatic about it but the truth is laid bare. A decade of Coalition arrogance has invited China into the Pacific on a red carpet. It still has no policy to redress it.
Combine this with the Morrison Government's total failure to rebuild the military in any meaningful timeframe, as well as its wanton destruction of energy security and what's left of the Australian industrial base, and we have one of the worst national security regimes in modern history.
This should come as no surprise. When all you do is issue press releases and one-liner excuses for political coverage, have zero policy process, and are as bent as a dog's hind leg, this is where you end up.
Morrison should not just lose the election, he should resign as a national security disgrace.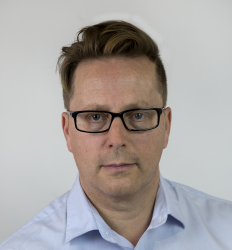 Latest posts by Houses and Holes
(see all)