The Victorian government's decision to retain its vaccine mandate has sidelined many of the state's public school teachers.
The government requires all public school teachers to have triple-vaccinated in order to keep their jobs, and a Department of Education spokesman has indicated that 99.2% have had a booster shot.
However, it is believed that in total about 420 full-time-equivalent teachers have been stood down because they have not complied with the vaccine mandate. This is said to include about 240 teachers who have not received a booster shot, and 180 who were stood down in 2021 as they did not get a first or second dose.
Victoria and the Northern Territory are the only jurisdictions that require teachers to be triple-dosed. In New South Wales, unvaccinated teachers will be able to begin working in the state's schools from mid-May.
Critical Frontline workers in healthcare, education, food transport, and other industries are required to have three doses to work in Victoria. Whereas hospitality, office and construction workers must be double-vaccinated.
The Victorian Transport Association opposes the State's vaccine mandate, estimating that about 10% of drivers had left the industry due to the vaccine requirement.
Meanwhile, it was reported last week that Victorian Chief Health Officer (CHO), Brett Sutton, recommended abolishing vaccine mandates, but was overruled by the Premier.
Maintaining vaccine mandates for the majority of workers is utterly ridiculous, especially when there are widespread reports of severe skills shortages in the very areas where the vaccine mandates will continue.
95% of Victorians aged 12+ are already double vaccinated, with 67.5% also triple vaccinated. A whopping 1.4 million Victorians (21% of the state's population) have been recorded as infected with COVID since the beginning of this year, with a similar number likely infected but not recorded: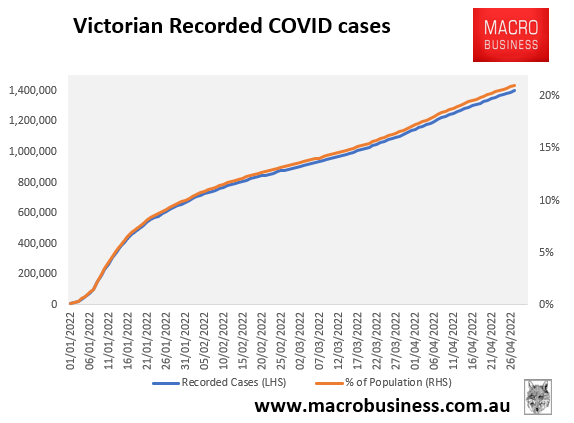 Given such widespread vaccination and infection across Victoria, why are mandates still required?
The Omicron outbreak here and abroad has proven that vaccination does not prevent the virus' spread. It does little to protect the people these workers come into contact with.
Clearly, the Andrews Government's decision to maintain the vaccine mandate on workers is a political decision aimed purely at punishing the unvaccinated. It has not been based on health advice, given the CHO's recommendation to remove workplace mandates has been ignored by the Government.
Throughout the pandemic, Premier Dan Andrews stated repeatedly that he's "just following the health advice". Why isn't he doing so now?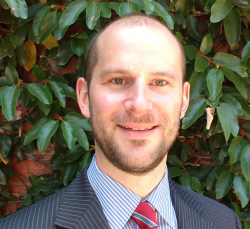 Latest posts by Unconventional Economist
(see all)