The Chinese economic hard landing is swiftly turning outright crash as OMICRON lockdowns and the property bust wreak havoc:

The outcome is described nicely by Pantheon Economics:
Zero-Covid Weighs on Trade, and Obliterates Domestic Demand

China's trade surplus rose unexpectedly in March, but the good news stops there. The boost came from a collapse of import demand, and an improvement in exports. The latter, however, is a statistical illusion. Underlying momentum in exports continues to weaken, and we think April will be worse. China's zero-Covid policies have hit domestic demand first, but exports will not be far behind.

Official data showed a jump in exports in March, to 14.7% year-over-year, from 6.2% in February. But February's data were distorted by the Lunar New Year holiday. Clear that up, and exports slowed to 12.7% year-over-year, from 17.7% in February. Imports, on the other hand, were terrible however you look at them. Officially, they fell 0.1% year-over-year in March, from growth of 10.4% in February. Seasonally adjusted, they eked out growth of 1.8%, down from 13.5% in February. But both exports and imports fell month-to-month, by 6.1%, and 9.8%, respectively, seasonally adjusted. Trade momentum is faltering, in line with data from elsewhere in the region.

We had expected weakness in both series as a result of tighter zero-Covid policies, which have shuttered factories, disrupted logistics, and congested ports. China's factories neither want, nor are they able, to import assorted inputs, and they are struggling to reach their international customers. But we thought imports would hold up better than exports, thanks to an elevated energy and commodities bill.

Clearly, we were wrong.

The main hit to imports in March came through the "ordinary", or final demand, channel, with a smaller drag from processing trade, as shown in our chart below. Partly, this is an unwinding of the strength in February, but we think it also represents damage done by zero-Covid policies to domestic demand. Processing trade was less hard-hit, but only because it had already taken a dive in February.

We can also get a sense of how domestic demand is faring by looking at import volumes. These data are available only for a few commodities, but both raw materials and manufactured goods imports fell in March. Importantly, given the hope placed on infrastructure to drive the economy forward, imports of iron and copper ore both declined in March, as shown in our chart above. Crude imports also fell, despite speculation that China would load up on discounted oil from Russia.

Imports from Russia rose 7.0% month-to-month in March, seasonally adjusted, so we cannot rule out an increase in energy imports at the expense of other producers. Exports to Russia, meanwhile, were clearly hit by the arrival of sanctions and the loss of hard currency revenues, despite the loud vows of friendship and determination to switch to renminbi invoicing for bilateral trade, as our chart below shows. Exports fell 28.3% month-to-month, and essentially flatlined year-over-year, after growing 35.4% in February. This is, however, chiefly of geopolitical interest. At only 2% of China's exports, a drop in Russian trade is not really economically significant.

Stockpiles have been depleted, brace for April

If we were too bullish on March imports, we were a touch too bearish on exports. Reports of congestion at Shanghai and Shenzhen ports, alongside factory closures, and a sharp drop in PMI new export orders, led us to expect a larger decline in export growth. Trade data from Korea also suggested a weakening of external demand more broadly.

That said, Chinese exports also point to weaker demand, despite beating our March forecast, as shown in our chart above. Momentum is clearly weakening in most major trade partners, with the exception of the U.S., though even here, seasonally adjusted exports fell slightly, month-to-month. The global energy shock has had a dampening effect on demand, particularly in Europe.

So if not demand, what did we get wrong on exports? One possibility is that, while manufacturers in locked-down provinces were cut off, others were able to keep production going by drawing down inventories of raw materials, as suggested by the March manufacturing PMIs. Exporters might have utilised stocks of finished goods to meet orders, but the PMIs suggest this was not widespread. Short-term supply shocks can be managed, to an extent.

Unfortunately, Covid is still spreading in China, apparently aided in part by medical teams sent from various provinces to help Shanghai. A pre-emptive lockdown has been implemented in Guangzhou, a key manufacturing centre. Firms will have little opportunity to rebuild inventories. Production, and exports, will take a larger hit in April as a result.

The silver lining—for now—is that by suppressing imports more than exports, zero-Covid has boosted China's trade surplus and provided some extra support to the currency. As a reminder, we have been expecting a steady erosion of the trade balance from this quarter onwards. We regard March as a blip in this trend, rather than a full refutation of our thesis.

Exports should be much worse next month, as argued above. Imports will remain under pressure, but have less scope for further compression. Still, this is a risk to our base case, which bears watching.

Beijing rides to the rescue, but needs more horses

The deterioration of growth implied by the trade data appears to have jolted policymakers into action. China's State Council issued a series of announcements on Wednesday, with a raft of stimulus measures set to follow in short order. A pledge to cut the RRR—in line with our longstanding call for a cut in Q2—leaves the PBoC little choice, and we expect action within the week. A 50bp cut would inject approximately RMB 1.2T of liquidity, more than offsetting the RMB 600B the PBoC has withdrawn so far this month. But loan demand still looks soft, as we argued here, so it seems likely this will largely benefit the state sector. In some senses, the PBoC faces its own zero-lower bound at the moment. Money demand is just too low.

The State Council also promised to encourage consumption of automobiles and household appliances, both big-ticket items hit hard by the declining property market and lacklustre animal spirits. We expect this to take the form of subsidies for purchases, though this will take longer to implement. Retail sales probably fell sharply in March, as we argued here, so policymakers are doing their best to get ahead of the bad news.

Consumption still faces significant headwinds from China's zero-Covid policy. President Xi reiterated the country's commitment to this stringent approach on Wednesday, despite the obvious economic costs. Shanghai's experience has shown the country the risks of relaxing when vaccination rates amongst the elderly are so low. Consumption will struggle to recover while lockdowns are spreading, so any boost from the subsidies will probably only come in May or June, assuming the spread of Omicron can be contained.

Exporters, meanwhile, are set to benefit from further export tax rebates, and "other policy support", on top of the VAT refunds rolled out from April. This will not go down well with China's trade partners, who already take umbrage at Chinese industrial policy. It will serve to prop up China's export market share, though we are sceptical that further increases here are possible. Nonetheless, this is another challenge to our bearish base case for the renminbi, predicated in part on export weakness.

We suspect that, ultimately, the government will need to ramp up government investment further. RMB 1.3T, or 86% of the frontloaded special bond quota has now been issued, leaving RMB 2.3T for the rest of the year, alongside whatever surplus funds each local government has. It is a bad sign that the entirety of the early quota has not been used, despite the obvious pressure to do so. Beijing will need to ease the criteria for such spending—perhaps with a focus on social housing, and more lenient measures of return on investment—as well as raising the bond quota, if it is to hit its growth target this year.
More easing is needed to be followed by a falling CNY:

Which always unleashes a tsunmai of deflation worldwide.
Nothing is about to change. Sinocism:
There were several official articles overnight declaring that there will be no deviation from dynamic zero-COVID, and the final paragraph of the long CCTV Evening News report on Xi's inspection tour of Hainan makes it clear to anyone still harboring hope for a shift that Xi is having none of it:

Xi Jinping pointed out that the current global pandemic is still very serious, so we can not relax the prevention and control work. Persistence is victory. Adhere to people above all else, life above all else, adhere to the prevention of imported cases, a rebound of domestic cases, adhere to scientific precision, dynamic zero-COVID, grasp the details of the epidemic prevention and control initiatives. We need to overcome paralysis, war-weariness, "get lucky" mentality and complacency. In response to the new features of the virus' mutation, we need to improve our capabilities in scientific and precise prevention and control, improve various contingency plans, and strictly implement regular prevention and control measures to minimize the impact of the epidemic on economic and social development.

习近平指出,当前全球新冠肺炎疫情仍然十分严重,尤其不能放松防控工作。坚持就是胜利。要坚持人民至上、生命至上,坚持外防输入、内防反弹,坚持科学精准、动态清零,抓细抓实疫情防控各项举措。要克服麻痹思想、厌战情绪、侥幸心理、松劲心态,针对病毒变异的新特点,提高科学精准防控本领,完善各种应急预案,严格落实常态化防控措施,最大限度减少疫情对经济社会发展的影响。

The message to Shanghai and everyone else is clear-suck it up for the good of the country, the policy is not going to change in any fundamental way, and we are going to grind through the pandemic and any thing or person that gets in the way.

Whether or not officials in other cities that may also have to lock down are learning from the Shanghai mess and making smart, workable contingency plans for their time in lockdown is an unknown. For their citizens I certainly hope so.
More lockdowns. More property crash. More recession.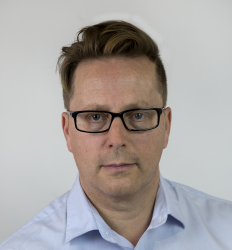 Latest posts by Houses and Holes
(see all)