Demographics is destiny, they say.
China's ageing population has long been considered the economy's number one long-term headwind.
The 'One Child Policy' implemented in the 1970s and abolished in 2016 was credited with preventing some 400 million births between 1979 to 2010.
The policy initially created a demographic structure that was ideal for economic growth, since China had a large number of workers supporting a few number of dependents (both young and old).
However, as the decades have passed, and these workers have grown old and retired, China is suddenly facing a rapidly ageing demographic structure that will weigh heavily on the nation's growth and development.
Previous projections from the United Nations (UN) forecast that the number of working aged people to dependents in China would almost halve over the 50 years to 2065, from a peak of 1.9 workers to dependents in 2015 to only 1.0 by 2065:
Thus, China's demographic structure was predicted by the UN to emulate Japan's thirty years prior (see below chart). The only difference being that Japan was already a 'rich' developed nation when it entered its ageing 'bust'.
However, China's population is ageing faster than previously forecast, according to Zheng Bingwen, director of international social security studies at the Chinese Academy of Social Sciences:
China's population is expected to decline this year, more than a decade earlier than initially forecast, according to a government-backed scholar.

The number of people aged 65 and older surpassed 14 per cent of the total in 2021, making China an "aged" society, rather than an "ageing" one, Zheng Bingwen, director of international social security studies at the Chinese Academy of Social Sciences, said…

Zheng said the country was on track to become a "super-aged" society by 2035, with more than 20 per cent of the population over 65…

Demographers have pointed out that the biggest factor in the country's declining birth rates is that there are far fewer women of childbearing age; a direct result of the one-child policy introduced by the government in Beijing in 1980, and enforced rigidly until as recently as 2015. The high cost of housing and education have further dampened the desire of many Chinese couples, especially those living in cities, to have children.

"From the perspective of social security, the ratio of the pensioners to the workers will rise to 25 per cent in 2030, and it is expected to exceed 43 per cent in 2050," Zheng said. "The effects of China's family planning will be further manifested.
Yi Fuxian, a senior scientist at the University of Wisconsin-Madison, also notes that China's COVID-zero policy is suppressing the nation's birth rate:
"Many young couples are scared of becoming pregnant because China's lockdown measures are so strict"…

"The last time China's birth rate was as low as it is today, the country was suffering from widespread famine in the 1960s."
Beijing last year announced plans to clear remaining legal barriers to encourage couples to have more children. These reforms would be positive for the Chinese economy in the very long-term, since they would help to ease labour shortages and spread the costs of a rapidly ageing population.
However, their implications over the short to medium-term for the economy would be negative, as China's shrinking working aged population would be required to support both a growing number of elderly citizens as well as more children, thus worsening China's dependency ratio.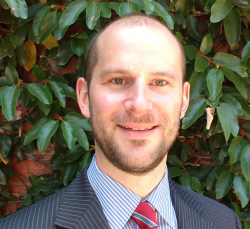 Latest posts by Unconventional Economist
(see all)