Mwahaha. OMICRON is beating the Communist Party of China:
China hasn't budged in its opposition to living with the virus even in the midst of the country's worst outbreak, but its leaders are now pursuing an easier containment strategy in the uphill battle to tame the hyper-infectious coronavirus.

Omicron's extensive spread means returning to zero local cases is a tall order, even in cities that repeatedly test all residents, trace close contacts and confine everyone to their homes while the virus rages. Instead, officials have now decided that infections among close contacts already corralled into isolation facilities don't pose a high risk.
In short, Beijing is going to let OMICRON run. There is no "no community spread". If you're not locking down then the only other method is social distancing and RATS and that will spread it.
Ironically, that will mean more lockdowns. Eventually, China is going to be overwhelmed and shut down via a private sector that tries to avoid it.
This might come sometime this year or perhaps it can be postponed to next or turn into a bleeding sore for the next year. Either way, it pressures Chinese domestic demand in perpetuity.
Meanwhile, the property market is going nowhere but down. Barclays:
…household long-term loans continued to weaken, reflecting still-contracting home sales. According to high-frequency data on 30 major cities, home sales growth decreased further by -47% y/y in March from -27% in February, with broad-based contraction across different tiers of cities. On the policy front, there has been continued support from the local authorities in the past months, with more than 60 cities easing housing policies to support the housing market, including the lifting of home purchase restrictions, cutting the down payment ratio, and lowering mortgage rates.

However, the market response to such relaxation has remained muted, and the contraction in home sales deepened further in the first 10 days of April.

We continued to think a sustained and sharp rebound in credit growth is unlikely this year as the still-lackluster housing market and weakening consumption (amid repeated COVID lockdowns) will put a lid on housing-related loans (eg, mortgages) and consumption loans. Meanwhile, the NPC kept the goal of "maintaining macro leverage ratio broadly stable"
The weak rebound in the credit impulse is much worse than it appears for commodity demand:

Why would anybody buy an apartment when developers are still defaulting hand over fist:
China's high-yield offshore market—once one of the world's most-profitable bond trades—has shrunk as many developers struggle to issue fresh debt. Junk and non-rated builders, which dominate the speculative-grade market, sold about $1.5 billion of dollar notes so far this year, down 91% from the same period in 2021, Bloomberg-compiled data show.

More than half of high-yield developer dollar bonds were trading below 30 cents on the dollar at the end of March, according to Bloomberg Intelligence.
The spillovers are accumulating:
China's automobile sales and production declined in March from a year earlier due to the impacts of the recent Covid-19 outbreaks and industry insiders

China's sales reached 2.23 million units in March, sliding 11.7% from a year earlier, while the country's auto production fell 9.1% on year to 2.24 million units, according to data released on Tuesday by the China Association of Automobile Manufacturers, the country's largest auto industry body.

In particular, sales of conventional fuel vehicles slipped 26.8% in March from a year earlier, while sales of new energy vehicles surged 115.9%, showed the data.

For the first quarter of the year, China's car sales grew slightly by 0.2% on year to 6.5 million units and car production rose 2% to 6.48 million units, slowing by 7.3 percentage points and 6.8 percentage points from the first two months of the year, said the association.

At an event in January this year, Xu Haidong, deputy chief engineer of the association, had said China's total car sales in 2022is expected to grow by 5%, but the target is becoming increasing difficult to achieve.

The association said on Monday that the auto industry's performance in the first quarter was weaker than expected and the sector is facing the triple pressure of shrinking demand, supply shock and weakening expectations, adding that "it's a challenge to achieve positive growth for the full year."
China is in a hard landing and the prime culprits of property and OMICRON are getting worse, not better.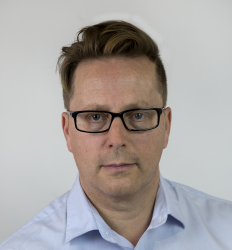 Latest posts by Houses and Holes
(see all)