One of the more unusual features of the current China bust is that its stimulus efforts are hampered not just by a classic debt-deflation cycle inhibiting monetary policy but by a blockage in the transmission of fiscal easing. Why? Falling land sales are gutting fiscal revenues. This is set to get much worse in the months ahead with recent sales volumes in the -60-70% range. Goldman has more.
—
1.On the budget, fiscal revenue growth slowed sharply to +3.4% yoy in March from+10.5% in January-February, weighed down by weakening tax revenue, growth ofwhich plunged to -0.2% yoy in March from +10.1% in January-February, in line withtheMarch slump in major activity datadue mainly to the rapid deterioration of thedomestic Covid situation and escalated restrictive measures. By comparison,non-tax revenue growth rose to +14.9% yoy in March from +13.7% in January-February, thanks mainly to the transfer from other fiscal accounts (e.g.,the PBOC's profit transfer).
2. Fiscal expenditure growth rose further to +10.4% yoy in March from +7.0% in January-February, reflecting more proactive fiscal policies and echoing top policymakers' call for front-loading some policy stimulus. March's improvement in fiscal expenditure was mainly led by faster spending on science and technology, urban and rural community affairs, social security and employment, and healthcare.
3. Off the budget, growth in land sales revenue remained sluggish at -22.9% yoy inMarch (vs. -29.5% in January-February). Meanwhile, on-budget revenue from property-related taxes1rebounded meaningfully to +10.6% yoy in March from -3.8% in January-February. Combining these two items, we estimate government revenue directly from the property sector still contracted by 14.0% yoy in March (vs. a 23.5%yoy contraction in January-February), suggesting the property sector is not yet out of the woods, despite incrementally more easing in local housing policies.
4.We expect fiscal revenue to decline further in Q2, on the negative impact fromChina's escalated Covid control measures amid the protracted pandemic, continued property downturn andscheduled tax rebates and cuts. Fiscal spending growth may continue to improve in coming months, especially on infrastructure projects, to counteract the strong growth headwinds. Based on our estimates, the widening in fiscal deficit that we expect this year (2pp of GDP) would be one-third from tax cuts and rebates, and two-thirds from infrastructure stimulus.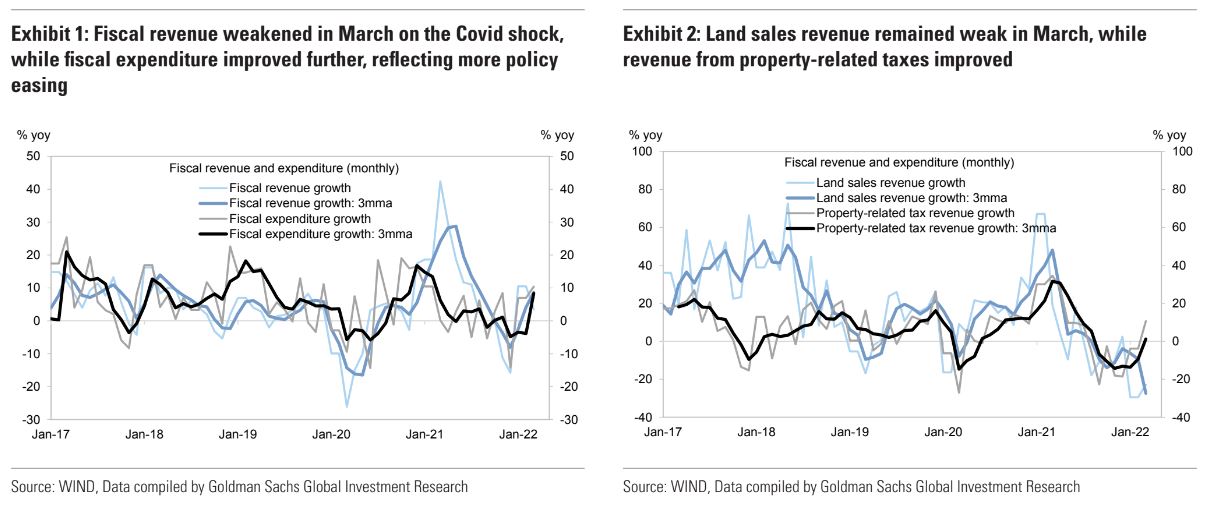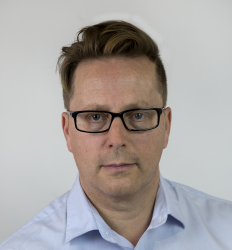 Latest posts by Houses and Holes
(see all)