Chinese credit had a better month in March. Goldman:
Bottom line: March total social financing, RMB loans and M2 growth accelerated materially and were all well above market expectations on the back of policy support. Composition of RMB loans suggests broad acceleration of loan growth across sectors (with the only exception being household short-term loans, which might reflect the drag from anti-pandemic measures because short-term household loans are typically consumption loans), however bill financing growth was still much faster than medium-to-long term loan growth, which continued to imply weak credit demand relative to credit supply.

Key numbers: New CNY loans: RMB 3130 bn in March (RMB loans to the real economy: RMB 3233 bn) vs. GSe: RMB 2800bn, consensus: RMB 2750bn. Outstanding CNY loan growth: 11.4% yoy in March (18.1% SA ann mom, estimated by GS); February: 11.4% yoy (13.2% SA ann mom). Total social financing (flow, reported): RMB 4650bn in March, vs. GSe: RMB 3500bn,
consensus: RMB 3550bn. TSF stock growth (after adding all government bonds) was 10.6% yoy in March, faster than the 10.2% in February. The implied month-on-month growth of TSF stock accelerated to 14.4% (seasonally adjusted annual rate) from 11.5% in February. M2: 9.7% yoy in March (+24.4% SA ann mom) vs. GSe: 9.0% yoy, Bloomberg consensus: 9.4% yoy. February: 9.2% yoy (+11.3% SA ann mom estimated by GS).
Pantheon has more:
We had worried that money growth would drop back in March, after a rebound in February which we thought represented holiday distortions, at least in part. Instead, money supply growth accelerated, after correcting for seasonality. We estimate M1 growth picked up to 4.2% y/y, from 2.9%, on this basis. M2 growth also picked up in March, at 9.7% year-overyear, from 9.2% in February.

Earlier injections of liquidity by the PBoC seem to be making their way into the economy. China's credit impulse recovered to 26.0% of GDP in March, from 24.3% in February. Aggregate social financing grew 10.6% year-over-year, up from 10.2% in February. As in previous months, private sector risk appetite still looks muted, unfortunately. Worse, we think the credit impulse is set for a few uninspiring months, based on the fairly inert behaviour of the PBoC, as our chart above shows.

Lending to households slowed again in March, while higher lending to corporates was driven entirely by short-term loans, suggesting cash-strapped firms are turning to credit to plug shortfalls. The bulk of the increase in credit was instead enjoyed by the state sector, with government and corporate—primarily SOE—bond issuance again on the rise. Government bond issuance has been particularly strong, growing 17.0% year-over-year in March, from 16.3% in February. This is encouraging for elements of fixed asset investment in March, particularly infrastructure. But SOE bond issuance is primarily earmarked for buying distressed assets from property developers, and bank lending itself suggests minimal support for the property sector.

Combined with the weak demand suggested by Monday's CPI data, and the earlier PMIs, the March activity data promise to be very soft. FAI offers the best hope for a silver lining, but even this will likely be concentrated in infrastructure. The PBoC will be compelled to provide more liquidity support, and soon.

But this burden is too heavy for the PBoC to lift alone. An injection of demand is needed, and with Covid raging, only fiscal policy can provide it.
Some improvement but all supply-side and still largely ex-property:

OMICRON is still wreaking havoc in Shanghai though Beijing is succeeding in limiting it elsewhere by shutting lots of stuff down:

China is going to be in and out of recession all year.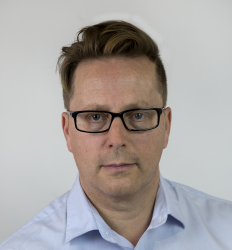 Latest posts by Houses and Holes
(see all)