CoreLogic's Quarterly Property Market & Economic Update notes that the "long-awaited slowdown in NZ's residential property market has finally arrived" with the "first few months of 2022 genuinely weak". The slowdown is evidenced by property sales volumes falling to decade lows, driven by "higher mortgage rates and reduced credit availability".
CoreLogic also notes that the value of mortgage lending "has now fallen year-on-year for the past six months in a row, with February's total of $5.7bn down by $1.9bn from the same month a year earlier", driven by lower lending to investors:
CoreLogic states that while new listings "has been pretty typical for the time of year", total listings have risen on the back of softer buyer demand. This is "giving buyers more choice and seeing some 'cheeky offers' being accepted by vendors, some of which are less confident about getting further/higher offers than the first one submitted".
Accordingly, "the shift to a 'buyer's market'" that CoreLogic has been anticipating this year has "moved more quickly than we had expected, and is probably here right now… [which] implies considerably less pressure on prices. Thus, "with buyers now feeling they have the upper hand when it comes to offers, it's no surprise to see that price pressures have faded away".
CoreLogic concludes by noting that "for the rest of 2022, it's likely to be more of the same – higher interest rates, lower sales volumes, and flatter house prices (with outright falls on the cards in some parts of the country)". However, it still thinks "national average property values could hold roughly steady this year (with falls in some areas offset by rises elsewhere)".
The final point is where I strongly disagree with CoreLogic. According to its report, mortgage rates are projected to rise by more than 3% from its pandemic low by 2024:
If this was to occur, then the average monthly mortgage repayment across New Zealand would soar by around 40% from its pandemic low. This would add around $1300 a month in repayments to the median priced New Zealand dwelling, in turn pushing many Kiwis into severe mortgage stress and shunting house prices sharply lower.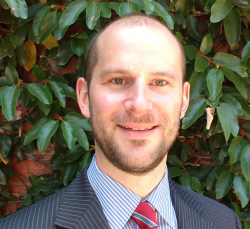 Latest posts by Unconventional Economist
(see all)