The Business lobby's migrant scab grab is unrelenting. So far this year, business groups have demanded:
Uncapped access to temporary migrant workers and the abolition of labour market testing so-called Temporary Skills Shortage (TSS) visas.
Speedier and cheaper visa application processes.
Doubling of the permanent skilled migration intake to 200,000 a year to make up for 'losses' over the pandemic.
Now the business lobby has truly 'jumped the shark', demanding tax incentives, Medicare benefits and free flights to prospective temporary migrants who choose Australia over other destinations, despite temporary migrant arrivals booming:
Some 100,000 more temporary migrants arriving by July than expected a few months ago will only partially ease the nation's skills crisis, which business groups claim is holding back recovery from the Covid-19 recession.

With global competition for skilled workers intensifying, the construction industry is calling for tax incentives and access to Medicare benefits to make Australia the country of choice for migrants…

Chief executive of the Australian Constructors Association Jon Davies told The Australian global competition for skilled workers had increased. "In the past, Australia could rely on its lifestyle and beaches to attract workers (but) Covid has led to a fear that coming out here can result in being unable to travel back home," he said.

"Australia therefore needs to consider additional incentives to again become the country of choice for skilled workers.

"Income tax relief is a simple way of achieving this, but consideration could also be given to waive the requirement for private healthcare insurance and instead provide access to Medicare for temporary migrants.

"Faster and simpler processing of visa applications, and an expansion of the occupations in the skilled priority list are also issues that need to be addressed"…

The restaurant and catering lobby has called for free flights for foreign workers…

ACTU president Michele O'Neil said… "Too often claims of skill and labour shortages by employers are not independently verified and are instead shortages of jobs with fair pay and conditions and a failure to invest in training"…

A Labor campaign spokesman said the Coalition had "let temporary migration rip to a historically high level, creating a guest-worker economic model that leads to worker exploitation and wage theft for migrants and a race to the bottom for domestic workers".

"We now have an opportunity where we can reshape the ­migration program to serve the national interest and build back better"…
The tune coming out of the business lobbies is always the same. They made similar skills shortage arguments in 2002 to a Senate Inquiry, whereby they complained of "serious skill shortages and skill gaps" in Australia and warned that unless we did something about it – i.e. import a lot of workers – Australia's economy would not develop and would simply end up going backwards.
Despite decades of record immigration, whereby literally millions of foreign workers were imported into Australia, business groups always want more.
But if skills shortages are so pervasive, then why is Australian wage growth still tracking at close to its lowest level in history? Something doesn't add up.
Hand wringing over Australia's anaemic wages growth hit fever pitch in the years leading up to the pandemic, with politicians, economists, the Reserve Bank and the media all shedding crocodile tears.
Now that workers finally have the upper hand, and wages pressures are beginning to manifest, the business groups, the media and government are hell bent on suppressing wages by rebooting mass immigration.
Our politicians would do well to acknowledge that the overwhelming majority of Australians do not support mass immigration or a 'Big Australia'.
Sadly, in the unrepresentative democracy of Australia, Big Business, Big Property and the Edu-migration lobby pull our policy makers' strings, and they will get the Big Australia they all want. Voters be damned.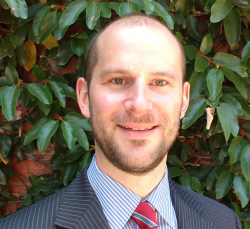 Latest posts by Unconventional Economist
(see all)