Since nobody wants to discuss anything or merit in this election campaign then let's examine just how bad things really are.
The Solomon Islands just signed its China military deal:
The federal government has declared it is "deeply disappointed" that Solomon Islands has pressed ahead and signed a security pact with China – a deal Australia, New Zealand and the US fear could open the door to a Chinese naval base in the South Pacific.

China's Foreign Ministry spokesman Wang Wenbin announced the agreement in Beijing on Tuesday evening, saying it would involve China cooperating with Honiara on maintaining social order, protecting people's safety, aid, combating natural disasters and helping safeguard national security.

Solomon Islands Foreign Affairs Minister Jeremiah Manele confirmed the signing of the pact to the ABC in a text message.
Whatever "Psycho" Morrison has been doing, which ain't bloody much, it has failed spectacularly.
Australia now has no choice. It must force the deal to be retracted or it must force the Sogavare Government out of power.
No Chinese base can be allowed to commence construction in the Solomon Islands. It is a clear and present threat to Australian sovereignty and freedom.
Once construction starts, to prevent it is war with China.
Once it is completed, it will be a stationary aircraft carrier with a gun permanently at Canberra's and Wellington's heads. This will change our entire region as tin-pot dictators beholden to China take power wherever they dare.
Whatever it takes now to prevent this outcome must happen. Either we undertake to destabilise the islands politically using whatever means necessary or we openly bomb Honiara into submission.
A smoking crater to Australia's north is not what anybody wants but it's transparently preferable to a weaponised Chinese satrap that all but ends Australian freedom.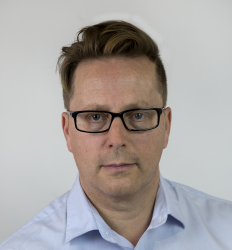 Latest posts by Houses and Holes
(see all)