The Australian Bureau of Statistics (ABS) yesterday released a new report, entitled Australia's Population by Country of Birth, which showed that 7.5 million Australians were born overseas as at June 2021, down from 7.7 million a year earlier.
In percentage terms, 29.1% of Australians were born overseas in 2021, down from 29.8% a year earlier: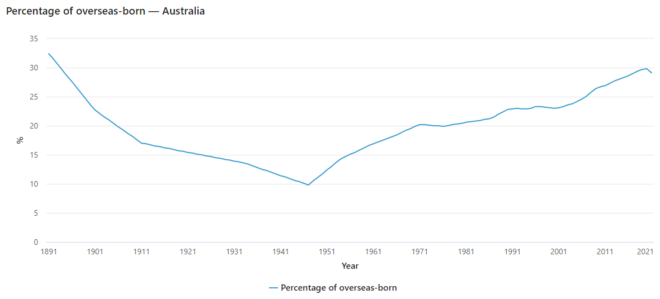 Commenting on the results, Jenny Dobak, Head of Migration Statistics at the ABS, noted;
"While Australia's population increased by 45,000 from June 2020 to June 2021, there was a decrease in the overseas-born population."

"The decrease reflected reduced overseas migration in and out of Australia, given the COVID-19 travel restrictions. The travel and migration intentions of many people changed due to the pandemic, including those migrating to work or study."
People born in England remained the nation's top migrant community in 2021 with 967,390 people, about 13,000 fewer than the previous year.
Next were those born in India with 710,380 people (down 13,000), followed by China at 595,630 (down 52,000).
However, Australia's Indian population has grown the fastest over the past decade (up 373,000), whereas our English population has fallen over the same period (down 24,000):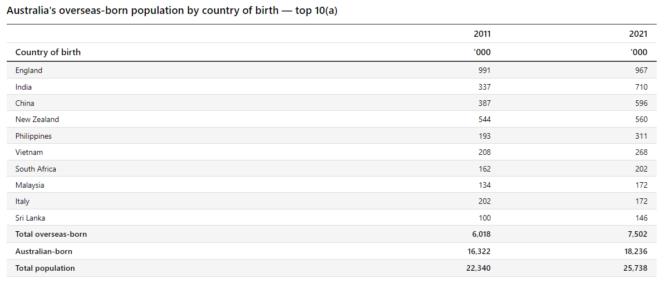 As expected, the median age of European migrants is far older than migrants from Asia, reflecting that most Europeans arrived in the post-war period. The median age of nearly every migrant group is also higher than the Australian born population: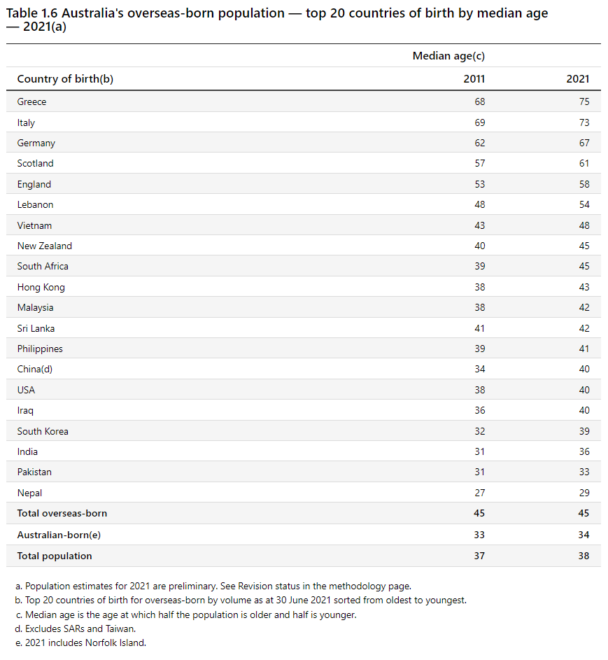 Australia had one of the highest migrant populations in the developed world in 2020 (29.8%), dwarfing the USA (15.3%), Canada (21.3%) and the United Kingdom (13.8%):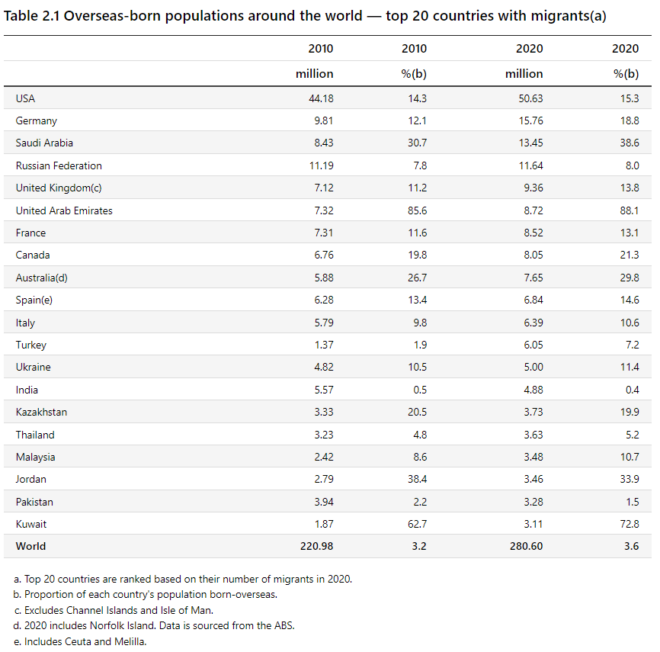 Finally, the populations of NSW, Victoria and WA have the highest share of migrants: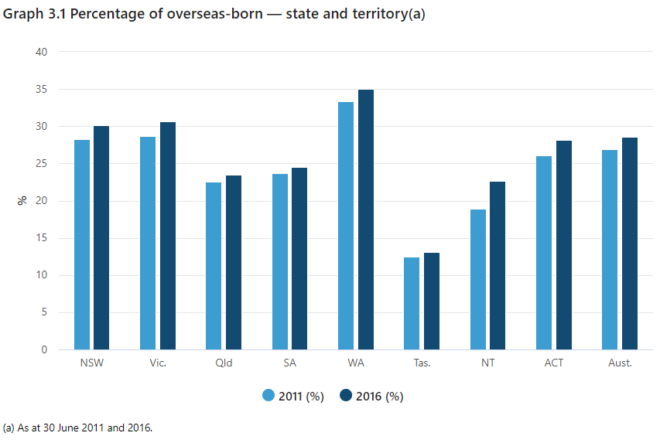 Expect Australia's migrant share to rise further over coming decades as the federal government ramps-up immigration to an insane 235,000 people a year against the wishes of voters: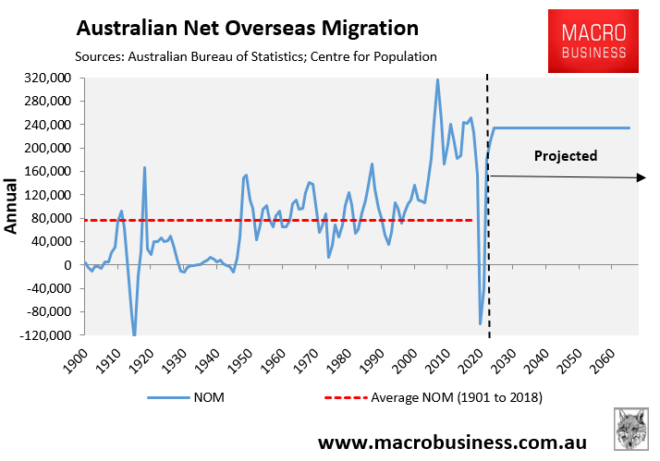 Big Business, Big Property and the Edu-migration lobby all demand a 'Big Australia' and our captured politicians are only too willing to oblige.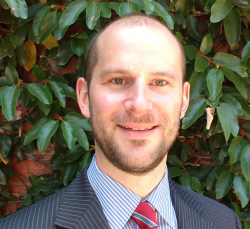 Latest posts by Unconventional Economist
(see all)