The Reserve Bank of Australia (RBA) has released mortgage growth data for March, which reveals that Aussie mortgage demand continues to soften.
Quarterly mortgage credit growth slowed further to 1.9% – down 0.2% from January's 12-year high: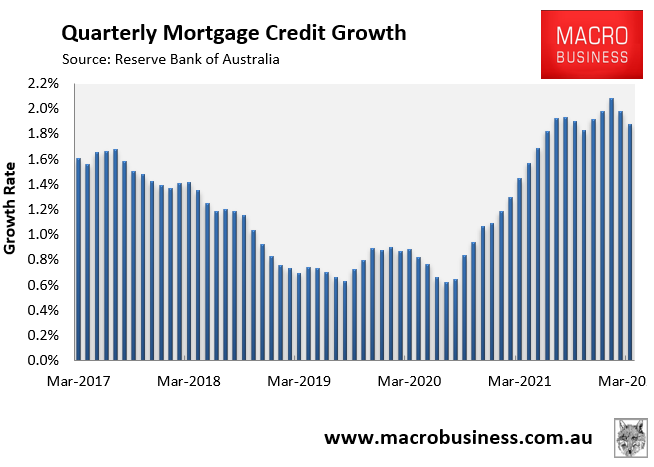 Nevertheless, owner-occupiers continue to drive mortgage growth, rising by 2.0% over the quarter versus 1.7% growth for investors: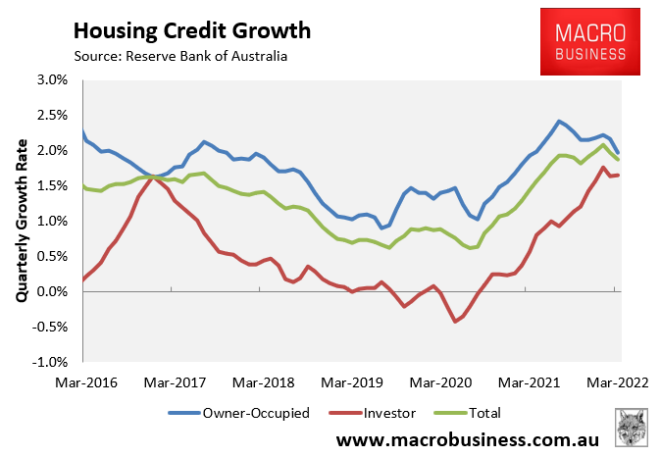 By contrast, annual mortgage growth continues to rise from record low levels. It rose to 7.9% in the year to March 2022 – the highest level since August 2010: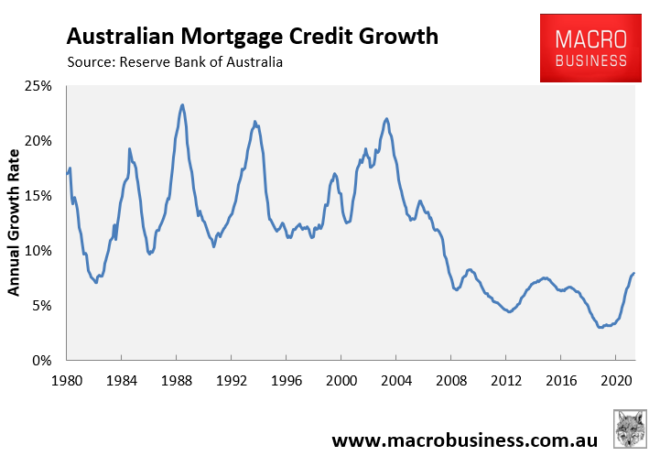 Again, this growth is being driven by owner-occupiers, whose annual mortgage growth was 9.2% in the year to March 2022, versus 5.3% growth in investor mortgages: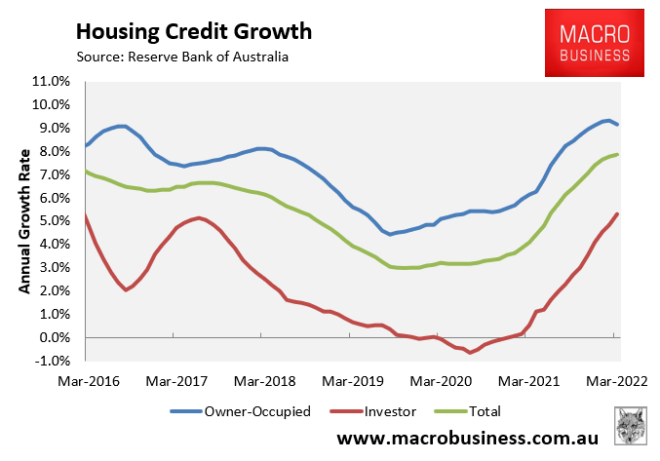 The latest slowing in mortgage demand makes sense given mortgage rates – both fixed and variable – have risen from their pandemic lows: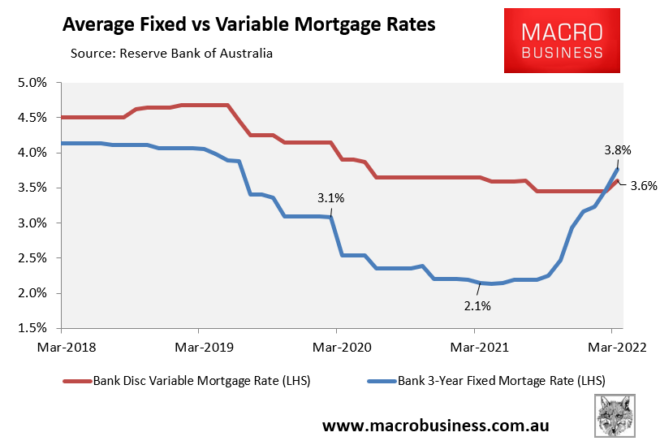 Other things equal, rising mortgage rates reduces how much a purchaser can borrow and shrinks the pool of potential buyers.
With interest rates tipped to rise sharply from mid-year, mortgage demand should slow further in the months ahead.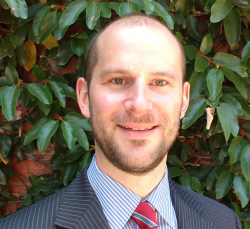 Latest posts by Unconventional Economist
(see all)