It has been 11 years and seven months (November 2010) since the Reserve Bank of Australia (RBA) last lifted the official cash rate (OCR) from 4.50% to 4.75%. Since then, the OCR has has fallen relentlessly to its current record low of just 0.10%:
Therefore, literally a generation of Australian home owners has never experienced an interest rate rise, at the same time as aggregate mortgage debt levels have risen to a record high 142% of household disposable income:
The latest RBA Minutes show that it is preparing to tighten monetary policy if the upcoming CPI data comes in hot. In turn, most economists expect the OCR to begin rising from June.
The prospect of rising mortgage rates has prompted Domain's chief of research and economics, Dr Nicola Powell, to warn that the post election period will be "extremely difficult for those who had taken out big loans to get into the market":
"Four or five interest rate rises are being predicted by the end of 2023… That will be extremely confronting for mortgage holders, especially those who are mortgaged to the hilt, like first-home buyers who have really stretched to get into the market".
Australia's bank economists expect the RBA to lift the OCR by between 1.15% (CBA) and 2.15% (NAB), whereas the futures market is tipping a jumbo rise in the OCR of nearly 3.5%.
The next chart shows how monthly mortgage repayments on the median priced Australian home would be impacted if rates rose by the low-end (CBA's) and high-end (futures market's) forecast:
If the RBA follows the CBA's low-end forecast, and hikes the OCR to only 1.25%, then this would add 15% ($400 a month) to average mortgage repayments on the median priced Australian home.
But if the futures market is correct and the RBA hikes the OCR by 3.5%, then the median Australian mortgage repayment would soar by 48%, or by around $1280 per month.
Both scenarios assume that increases in the OCR are fully passed on to mortgage holders.
Australia's growing army of highly indebted mortgage holders will be hoping the CBA's lower forecast comes to fruition. Otherwise they face enormous increases in mortgage repayments, alongside heavy falls in dwelling values.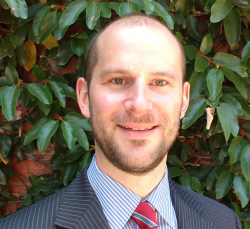 Latest posts by Unconventional Economist
(see all)