Kiwibank economists are tipping that New Zealand could see a net migration outflow of 20,000 by the end of this year as the borders re-open, with many likely to head to Australia:
As Aotearoa gradually reopens to the rest of the world post-covid, the net outflow of migrants is expected to deepen further before eventually recovering…

Long-term departures are forecast to increasingly exceed arrivals over 2022. The assurance that Kiwi moving overseas can return home without the need for MIQ is expected to rekindle the desire for the big OE. Annual net migration outflows could reach 20,000 by the end of the year. That's similar to the last period of major outflow seen back in 2011, when an Aussie mining boom attracted Kiwi across the ditch for prospect of a six-figure salary.

Long-term arrivals in contrast will be held back by the gradual reopening of the border. Prior to covid, the top three sources of non-NZ arrivals were China, India, and South Africa. And all three are non-visa waiver countries. In fact, applying current visa-waiver settings to non-NZ migrant arrivals data shows that most arrivals pre-covid came from non-waiver countries (see chart below). The border will reopen to these countries from the December quarter. In the meantime, arrival numbers will be held back. From the December quarter we are picking long-term arrivals will start to meaningfully lift, and eventually lead net migration to return to an average of around 30,000 people per annum. That's higher than the long-term average, but well down from pre-covid highs.
With Australia's labour market experiencing the tightest conditions in generations, and Australian housing being relatively more affordable than New Zealand's (especially outside Sydney), the attractiveness of Australia is probably at its highest since the 2008 to 2012 mining boom.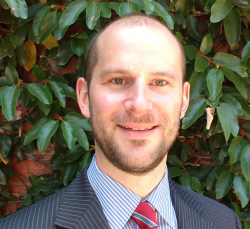 Latest posts by Unconventional Economist
(see all)