There are three sources of stress piling up upon bank funding costs.
The first is we have discussed before the possibility of commodity price shocks feeding banks into banks. US FRA-OIS remains wide though has not gotten worse:

More symptoms of commodity financing stress are appearing following last week's nickel blowoff:
Trafigura Group, one of the world's top oil and metals traders, has been holding talks with private equity groups to secure additional financing as soaring prices trigger giant margin calls across the commodities industry.

Trafigura has in recent weeks stepped up efforts to seek new funding from beyond its traditional group of bank lenders, according to people familiar with the matter.
Barclays thinks that this source of stress is manageable:
• Sharp swings in commodity prices are creating equally steep margin calls by central clearing platforms (CCPs). Investors and their banks need to finance this demand for cash.
• In March 2020, a similar surge in margin call contributed to pressure on fundingmarkets.
• Commercial and industrial (C&I) lending at large domestic banks has jumped $22bn inthe past week – the most since March 2020 – likely reflecting bank loans to finance margin calls.
• But CCPs recycle the margin cash collected. They invest the initial margin (IM) collected in repo, bank deposits, and balances at the Fed.
• However, when margin cash is held at the Federal Reserve, it leaves the funding market ecosystem. In a crisis, CCPs may prefer the safety of the Fed's balance sheet to repo and bank deposits.
• But these balances at the Fed have risen just $15bn in the past two weeks, which suggests that not much additional margin cash is leaving the funding ecosystem.

While the situation in funding markets remains fluid, our sense is that the primary drivers of unsecured funding pressure remains banks' precautionary demand for liquidity and the need to work through a pileup of pre-FOMC financing needs. We expect this to abate this week.
I am skeptical of this notion of "precautionary funding". It strikes me as little more than a rebranding of counterparty risk. Therefore, I am not as sanguine on this as Barclays.
Unfortunately, it pales next to the next form of stress. Default out of Russia is about to turn nuclear. Coolabah Capital:
About US$117 million in interest is due on Russian US dollar bonds on Wednesday, which Russia says it will can only pay in roubles due to the impact of global sanctions. Failing to service this debt in US dollars will trigger 30 day default timetables on bonds issued by the Russian state and oligarch-controlled companies such as Gazprom, Lukoil and Sberbank. Bloomberg reports:

Signs of looming financial damage are becoming apparent at many of the world's biggest money managers, including BlackRock Inc. and Pacific Investment Management Co. But it's not likely to be limited to these giant funds. Because much of Russia's debt was rated investment grade just weeks ago, the securities were pervasive across global fixed-income portfolios and benchmarks, meaning the impact could ripple across pension funds, endowments and foundations.
"This will be a monumental default," said Jonathan Prin, a portfolio manager at Greylock Capital Associates. "In dollar terms, it will be the most impactful emerging-market default since Argentina's. In terms of broader market impact, it's probably the most broadly felt emerging-market default since Russia itself in 1998″…While many Russian bonds were trading above 100 cents in the dollar before the invasion, they have since lost as much as 80% of their value with credit default swap markets implying a circa 70% chance of default. Some rating agencies believe a default is imminent.
Thirdly, we have good 'ol Federal Reserve tightening coming tomorrow and prospective RBA as well, with doubts, especially, over the latter. BBSW is starting to stress a little:

While wholesale funding spreads are also on the march:

Treasuries are adding to the volatility, BofA:
De-risking reveals market fragility

Elevated market volatility driven by the Russian invasion and ongoing conflict in Ukraine has caused many to de-risk simultaneously. Over the last two weeks we have seen awash out of popular trades: short front-end duration, flatterers, richer TU-OIS, and short belly TIPS. This de-risking behavior leaves behind a market highly susceptible to liquidity issues. Without a ceasefire or sharp moderation in tensions we expect UST illiquidity will persist. Fed or Treasury actions may be needed to sustain UST market functioning.

Uncertainty reflected in volatility: The degree of near-term uncertainty is clearly reflected in rates volatility by higher implied vols, exceeding levels reached at the peak of the covid uncertainty in 1Q20 and a deep inversion of the term structure of volatility (see Exhibit 2). The latter is particularly significant as fading these inversions (selling rich gamma vs buying intermediate vol) is quite attractive from a carry perspective (short theta), and indeed Exhibit 2 shows that these inversions generally dissipate relatively quickly. The magnitude of the current inversion (35bp currently between 1m10y and 1y10y) as well as its length (the inversion has persisted and exacerbated since 10 Feb) expresses a significant degree of uncertainty in the market, of a similar degree to that seen over 1Q20.
There is nothing yet critical in any of this…yet. Certainly not enough to derail the Fed. And, again, even if there were, I am still wondering if it might not keep hiking anyway while resuming liquidity operations, like opening swap lines with other central banks.
But there is no doubt that there is a lot of risk flying about and counterparties getting wary of one another makes perfect sense in this environment.
There can be a cumulative effect with these things as multiple stresses come together at a tipping point.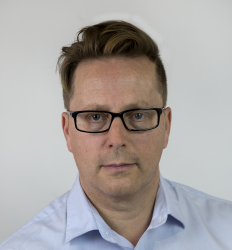 Latest posts by Houses and Holes
(see all)