The problem with being such a prolific liar is that you are constantly being mugged by reality. Recall this:
Scott Morrison has also doubled down on his scathing comments about electric vehicles in 2019, insisting he does not regret accusing Bill Shorten of wanting to "end the weekend" with his electric vehicle plan.

Mr Morrison savaged Labor's proposal back in 2019, accusing the party of trying to force Australians to give up their petrol-run cars.

"[Electric vehicles] are not gonna tow your trailer. It's not gonna tow your boat. It's not gonna get you out to your favourite camping spot with your family," he said.

"Bill Shorten wants to end the weekend when it comes to his policy on electric vehicles."
Apparently, so does "Psycho" Morrison:
Scott Morrison will announce $243m in grants for manufacturing projects that will enable Australia to seize on the rise of electric vehicles and reduce global reliance on China for a crucial rare earths material needed to make them.

In a speech to the Western Australian Chamber of Commerce and Industry, the Prime Minister will on Wednesday outline funding for major private projects that produce critical minerals or are involved in manufacturing batteries.

"These projects are about manufacturing the products and materials Australians need and the world needs, by making them right here at home," Mr Morrison said.
Is this really about cars? It looks more like about wars:
Strategic concerns about China's market dominance have increased since Moscow's invasion of Ukraine, which exposed Europe's reliance on Russia for energy.

"We know that Russia provides very large amounts of thermal coal and gas into Europe and that is now a strategic challenge for them — we want to make sure Australia is never in that position," Resources Minister Keith Pitt said.

"We do need to ensure that no matter what we do, we make sure that these concentrated supply chains in some areas that we currently have do get broken up into the future."

The funding announced today includes $30 million for a rare earth minerals separation plant run by Arafura Resources in Central Australia.
That's more useful.
Still,  we should note that just about everything that the "Psycho" has said about electric vehicles is a lie:
They are affordable already and very much so at $100+.
They get to 80% charge in minutes.
They will tow your boat and do have range, though that costs more, just as it does with internal combustion.
And, yes, given Morrison's oil security policy is to have 1.5 days of supply stored locally and a reserve bunkered in America, it is in the national interest to electrify transport ASAP.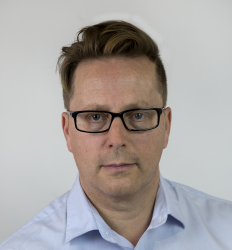 Latest posts by Houses and Holes
(see all)