Tomorrow is the day. Goldman with the rub.
—
Chair Powell summed up the compromise that the FOMC appears to have reached by noting in his recent testimony to Congress that he will support a 25bp hike at the March meeting, but is open to hiking by more than 25bp at a future meeting if inflation surprises to the upside or remains persistently high.
The 25bp vs. 50bp debate in the months ahead will also depend on the war in Ukraine. The war has raised energy prices, tightened financial conditions, and lowered growth prospects abroad, implying higher inflation and lower growth in the US. We suspect that the FOMC will be reluctant to consider a 50bp hike until downside risks to the global economy from the war diminish.
We do not expect the war to knock the Fed off of a 25bp-per-meeting tightening path, however. With inflation likely to remain uncomfortably high all year, the FOMC will probably only pause if it thinks further tightening risks pushing the economy into recession. We continue to expect seven 25bp hikes this year, followed by four quarterly hikes in 2023, for a terminal rate of 2.75-3%.
The dots are likely to jump again in March, though we expect the FOMC's forecast to be a bit less hawkish than our own. We expect the median dot to show six hikes in 2022, but the risks are tilted to the downside, especially if FOMC participants view balance sheet reduction as equivalent to multiple rate hikes. We expect the median dot to show four more hikes in 2023 and a terminal rate of 2.5-2.75%, just above the FOMC's 2.5% neutral rate estimate.
The FOMC is likely to avoid appearing to commit to a specific pace of tightening in its statement. The Committee could adapt Powell's recent comment, "We will use our policy tools as appropriate to prevent higher inflation from becoming entrenched while promoting a sustainable expansion and a strong labor market."
Powell said in his testimony to Congress that the FOMC will not finalize its plan to shrink the Fed's balance sheet at the March meeting. We expect the FOMC will finalize and publish its plan at the May meeting and then announce the start of balance sheet reduction at the June meeting. We continue to expect the FOMC to permit passive runoff capped at $60bn per month for Treasury securities and $40bn per month for mortgage-backed securities and to ultimately shrink the balance sheet from just under $9tn today to just over $6tn in 2025.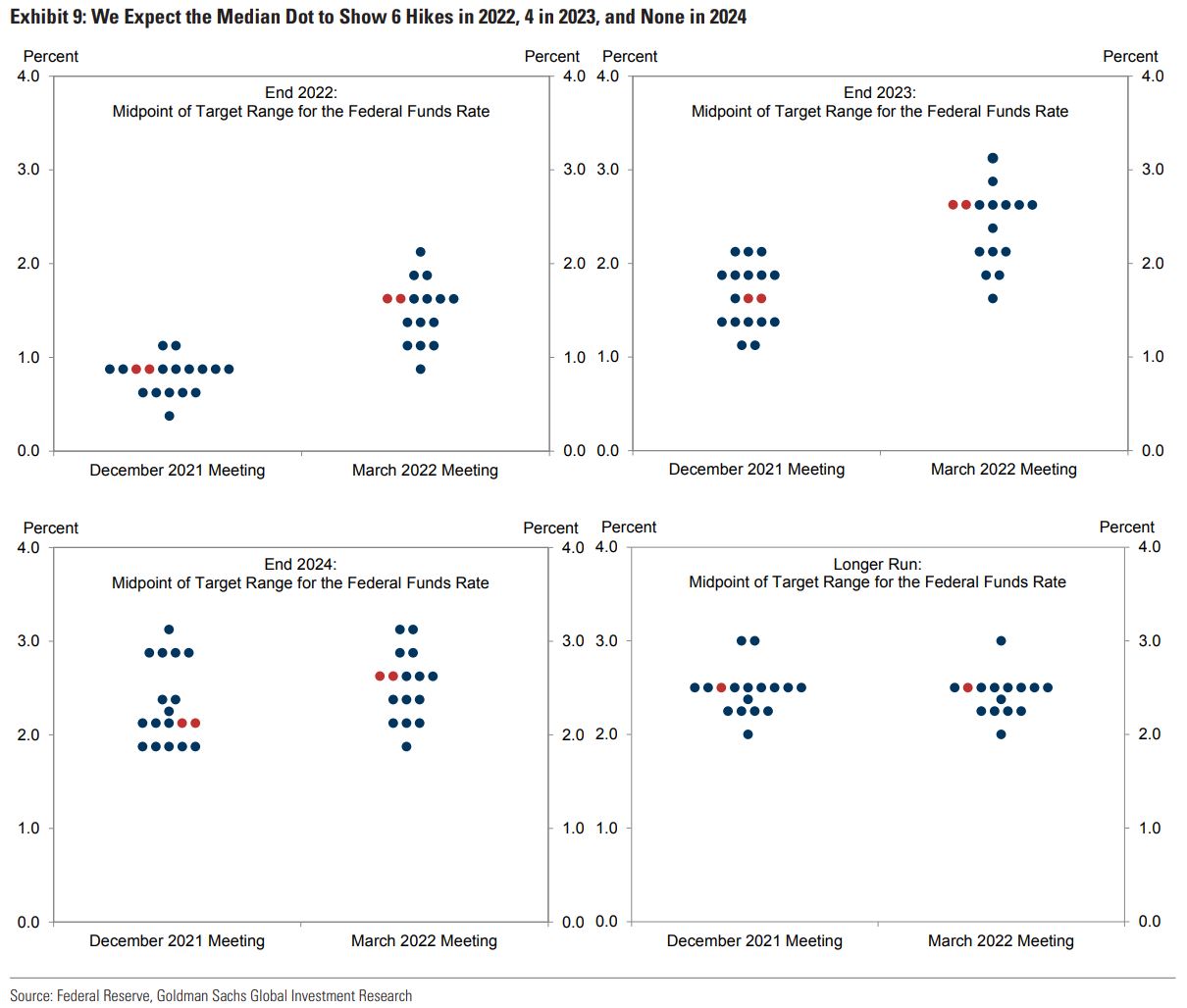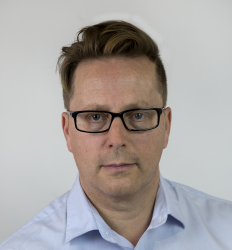 Latest posts by Houses and Holes
(see all)