The International Monetary Fund (IMF ) has warned that rising interest rates poses an major threat to the New Zealand economy due to the country's extreme exposure to the housing market.
The housing market was a risk because of the high levels of debt households were carrying, how vulnerable they were to rising interest rates and the level of bank exposure to that market…

But it said, despite that vulnerability, increasing interest rates was still appropriate.
The IMF's concerns are justified.
After annual price growth peaked at an "unprecedented" 25% in 2021, house prices across New Zealand have fallen by 2.6% since November, according to ANZ Bank:
Home buyer sentiment, auction clearance rates and mortgage commitments have all collapsed (see yesterday's post), suggesting the floor is falling out of the New Zealand housing market.
A key problem facing the housing market is that one-third of mortgage borrowers in 2021 borrowed at a debt-to-income (DTI) ratio of six or more, equating to around $32.6 billion worth of mortgages:
This makes these borrowers extremely sensitive to interest rate rises.
With the Reserve Bank of New Zealand (RBNZ) already tightening, mortgage rates across New Zealand have lifted sharply – by 2% for 3-year fixed rates and by 0.8% for floating rates:
New Zealand's economists are tipping the RBNZ will lift rates by a further 1.75% (ASB's forecast) to 2.5% (Westpac's forecast), whereas the markets are tipping a further 2.5% of rate rises by the end of 2023.
Such a sharp increase in mortgage rates would place many New Zealand mortgage borrowers under extreme pressure and could drive a possible house price crash and sharp economic downturn.
The RBNZ will need to tread very carefully as it tries to balance inflationary risks with financial stability risks.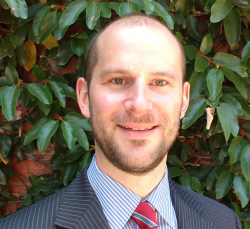 Latest posts by Unconventional Economist
(see all)