The past twelve months has seen a massive turnaround in the Sydney property market.
A year ago Sydney was leading the nation for dwelling price growth, with values soaring an unprecedented 3.7% over the month of March 2021 – the strongest capital city house price growth in the nation.
Sydney's quarterly dwelling value growth was also leading the nation, peaking shortly afterwards at 9.3% in May 2021.
Sydney's housing fortunes have since taken a turn for the worse. The city's dwelling values fell 0.1% in February and were down another 0.2% as at 28 March:
Now real estate experts claim Sydney's house price boom is "100% over".
Auctioneer and real estate industry coach, Tim Panos, claims demand has evaporated with auctions passing in without opening bids – a situation that will only worsen when interest rates rise:
"The boom is 100 per cent over. In February, we went from nuts to normal".

"Now, if you ask me, as we move from March into Easter, we're going from normal to value declines".

"In September, there was the fear of missing out, but now for buyers, it's been replaced by fear of overpaying".

"It's really clear that the party is over."
REA head of economic research, Cameron Kusher, also expects to "see more declines in more suburbs, especially if interest rates do rise".
Because Sydney is Australia's most expensive housing market, it is also the most sensitive to interest rate rises.
For example, if interest rates were to rise by 2.65% by mid-2023 – as predicted by the markets – then median mortgage repayments would rise by 36% across Australia.
Assuming an 80% loan-to-value ratio principal and interest mortgage on the median priced Sydney dwelling, this would equate to a $1,426 increase in monthly mortgage repayments, as shown below:
By comparison, median monthly mortgage repayments would only rise by $930 a month nationally under the same interest rate scenario.
Sydney mortgage holders better hope that markets are wrong and interest rates do not rise anywhere near as much as 2.65%. If that happened, an orderly house price correction could easily turn into an outright crash.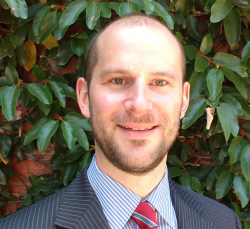 Latest posts by Unconventional Economist
(see all)